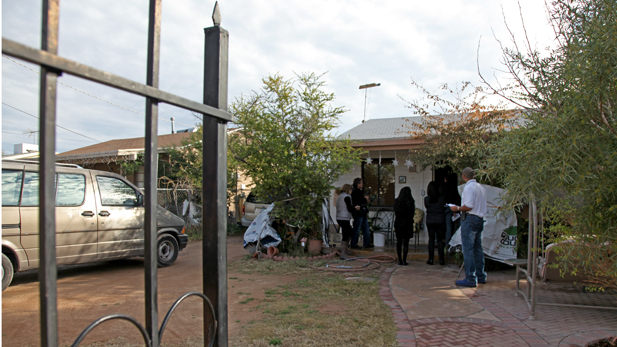 TUSD's Superintendent HT Sanchez, Tucson Mayor Jonathan Rothschild join drop out prevention volunteers

Fernanda Echavarri, AZPM
Dropout prevention specialists from the Tucson Unified School District partnered with city officials, local businesses, non-profit organizations and representatives from higher education for the second Steps to Success Walk.
TUSD's Superintendent H.T. Sanchez and Tucson Mayor Jonathan Rothschild were among the 46 pairs of volunteers who visited about 300 homes on Jan. 9 hoping to get students back in the classroom.
"We owe it to our students who have lost hope, who have slipped through our fingers, to reach out and help them find their way back to earning a high school education," Sanchez said.
Fernanda Echavarri went door-to-door with the group and has this story. Listen: