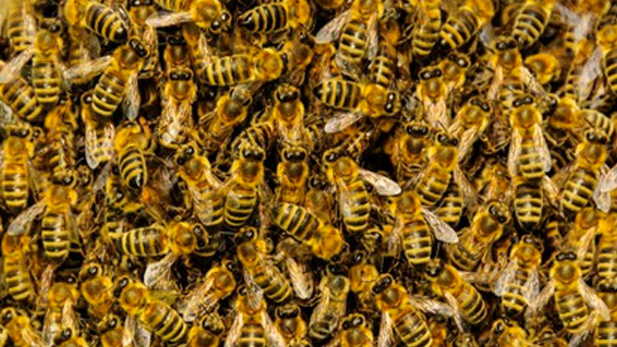 Listen:
Africanized bees have been living in southern Arizona for more than two decades, and 2015 may experience an especially sizable population, according to local expert Steve Thoenes.
Thoenes has a doctoral degree in entomology and used to work for a federal agency before opening his own own bee removal company in Tucson, BeeMaster Incorporated.
"I'm estimating the population of bees is about 40 times what it was 20 years ago and it's all composed mainly of Africanized bees," Thoenes said.
Thoenes says the bees are thriving because of a bumper crop of wildflowers thanks to the relatively mild winter temperatures and frequent rain.
The bees have been swarming to find new territories and establish colonies, and his company is getting many calls from concerned residents who are spotting the insects.
Thoenes says homeowners should inspect their houses and sheds for crevices or other holes that bees find appealing, and cover these places to keep the bees from setting up shop.

The insects can breed and flourish inside attics, walls and other suitable man-made habitats.

"And you have to get that cleaned up as soon as possible because the longer you leave it the more of a potential time-bomb that is waiting to go off," Thoenes said.
He says Africanized honeybees can be extra aggressive and prolific when compared with the European variety, so he recommends professional attention.
Africanized honeybees have attacked and killed people and pets since becoming established in the United States.