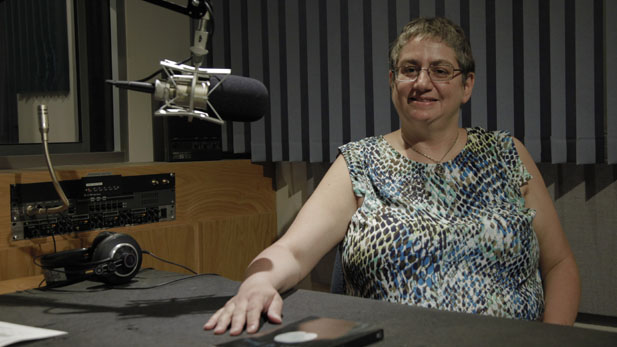 Fantasy author Janni Lee Simner in the AZPM Radio Studio.

Andrew Brown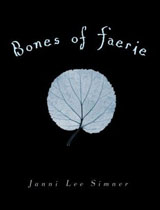 Janni Lee Simner says she has always had a big imagination, and that learning to focus it - and overcome her shyness - were the keys to becoming a published writer.
Janni Lee Simner completed her Bones of Faerie trilogy in 2013 with Faerie After, published by Random House.

Simner will be one of more than a dozen guest authors and artists at the The Pima County Public Library's Megamania!! convention, Saturday, July 11 from 2 to 6 PM, at the Pima Community College Downtown Campus.
Listen:

Listen to the prologue from Janni Lee Simner's 2009 book Bones of Faerie:
What is Megamania!! ?
As many as one-hundred-fifty-thousand devoted comic book, science fiction, and fantasy fans will gather over the July 10th weekend at the San Diego International Comic-Con.
Closer to home, the Pima County Public Library is offering a Comic-Con style event on Saturday.
Listen:
This is the fifth year for the library's "MEGAMANIA!!" convention. Fantasy and young adult author Janni Lee Simner says the gathering has a lot to offer, and serves as a reminder of the creative diversity that the library can help foster.

Simner is one of about a dozen local authors and artists who will be giving talks on subjects ranging from breaking into the industry to expanding gender roles in fantasy fiction.
The library also provides materials for visitors to take part in workshops about stamp carving, origami, and costume making.
"MEGAMANIA!!" is Saturday, July 11, 2015 from 2 PM until 6 PM at the Pima Community College Downtown Campus.