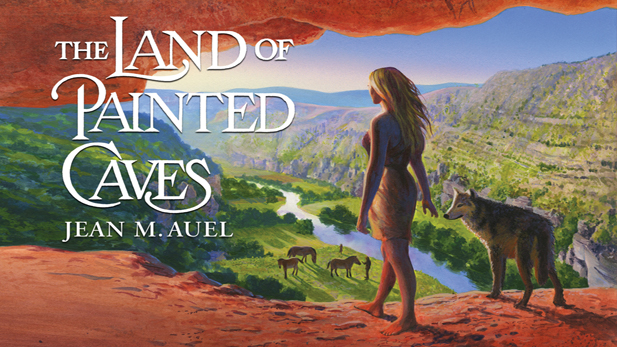 "The Land of Painted Caves", the sixth & final book in Jean Auel's epic 'Earth's Children' series, was published in 2011
Bestselling author Jean M. Auel's epic six-book Earth's Children series transports readers back in time 30,000 years into the world of the earliest humans and their struggle for both survival and civilization.
The first book, Clan of the Cave Bear, became a literary sensation when it was published in 1980, earning fans because of Jean's meticulous research as well as her engaging storytelling.
Jean Auel will visit the Skyline Country Club in Tucson, Arizona on March 1st to appear at the 16th Annual Brandeis Book & Author Luncheon, and that gave me a chance to ask her about the inspiration behind her work....
Listen:
Jean M. Auel will be one of a quartet of authors at the Tucson Chapter / Brandeis National Commitee's 16th Annual Book & Author Luncheon on March 1st. Also appearing are David Liss, Peter Likins, and Gayle Lynds.
All net proceeds from this event will benefit Sustaining the Mind, a Brandeis National Committee fund supporting neuroscience research such as Parkinson's, Alzheimer's, and Lou Gehrig's disease, as well as endowed scholarships for science students at Brandeis University.

For further information, contact Sheila Rothenberg at 520-232-9559, or sheila.tucson@comcast.net.
The Tucson Chapter of the Brandeis National Committee is an underwriter of Arizona Public Media.