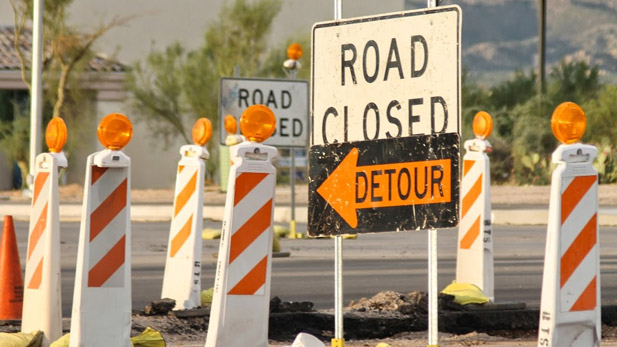 AZPM Staff
Listen:
Those looking to make one last road trip to Southern California this summer may run into issues on the road.
The Arizona Department of Transportation says there is no estimate on when a stretch of Interstate 10 about 45 miles west of the Arizona/California state line will reopen after a bridge washed out during storms last weekend.
The bridge is on eastbound I-10 near Desert Center, Calif.
"We are waiting as [California Department of Transportation] engineers take a look at the remaining bridge," said ADOT spokesman Tom Herrmann.
Herrmann said they will need to "check [the bridge's] status, take a look around at other bridges in the area that might have been affected by the storm that went through on Sunday, and wait to see what their decision is before we know when we can get people back on I-10."
Herrmann suggests drivers from Southern Arizona take Interstate 8 to get to the San Diego or Los Angeles areas.
Westbound travelers needing to stay closer to I-10 are asked to exit I-10 at California 177, travel north to California 62 and go west to return to I-10 at Palm Springs.
Eastbound drivers are encouraged to exit I-10 at California 86 in Indio, travel along the eastern edge of the Salton Sea on California 111 south and connect with Interstate 8 eastbound.
Traffic on the alternate routes and Interstates 8 and 40 could be above normal, and could cause delays, especially since Interstate 10 is a popular route for commercial trucks.
Herrmann said about one-third of the vehicles that cross into Arizona on I-10 are commercial vehicles.