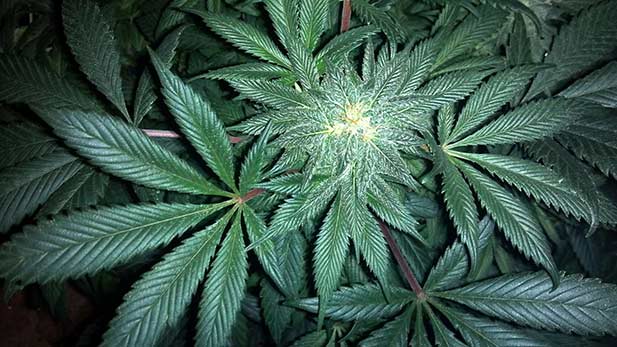 A marijuana plant
Listen:
Non-partisan think tank Grand Canyon Institute estimates tax revenues from a proposed 2016 ballot initiative would be higher than the bill's backers predict.
"The study used Colorado as a basis, and came up with an estimate that if it was actually fully in place today, the tax on recreational marijuana would bring in about $64 million, which would include $51 million for public education," said Dave Wells, Research Director for The Grand Canyon Institute.
Campaign to Regulate Marijuana Like Alcohol has said its bill would raise at least $40 million for the state's education fund. The bill places a 15 percent tax on marijuana on top of any sales tax.
The analysis used usage rates from the National Survey of Drug Use and Health, and population estimates to come up with that number.
Grand Canyon Institute estimated K-12 education would receive $25.5 million annually, as would all-day kindergarten. The Department of Health Services would receive $13 million a year.
The total amount of revenues raised would still be small in comparison to state spending on education.
The 2016 state budget allocates $3.8 billion to education. The money that would be raised through the proposed marijuana revenue would amount to a 1.3 percent budget increase.
The analysis also said if a 2016 ballot initiative passed, and Arizona's legalization process moved on a similar time frame to Colorado, recreational marijuana would be available for use in 2019.
And, due to population growth, estimated revenues would be about 10 percent higher by then.
The report also points out state legal and penal systems would probably see significant savings, though no data was available on that topic or added costs that would occur due to any public health risks.