Listen:
Arizona Attorney General Mark Brnovich filed a Petition for Special Action with the state Supreme Court, asking that it remove Corporation Commission Chairwoman Susan Bitter Smith from office.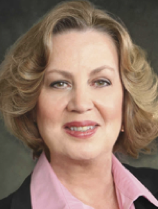 Susan Bitter Smith, Arizona Corporation Commission. (PHOTO: ACC)
Bitter Smith is listed as the executive director of the Southwest Cable Communications Association, a trade group for cable providers in Arizona and New Mexico. The Arizona Secretary of State's website lists Bitter Smith as a SWCCA active lobbyist.
Arizona law prohibits Corporation Commissioners from being employed by or having an official relationship to companies regulated by the Commission.
Bitter Smith was elected to the Corporation Commission in 2012. Secretary of State records show she has been registered as a lobbyist for SWCCA since 1997.
Bitter Smith has also been registered as a lobbyist for two affiliates of Cox Communications since 2007.
"Sometimes there are gray areas," said Brnovich. "Sometimes people step over lines or come close to lines, but that isn't what happened here. This is clearly a violation."
A statement from Bitter Smith said she has no conflict because cable companies are federally regulated, and suggests the complaint is politically motivated.
Brnovich said many cable companies in Arizona offer telephone service, which is regulated by the Corporation Commission.
He expects Arizona Supreme Court will take action within 30 days. The court will either schedule a hearing for the petition or send it to lower courts.