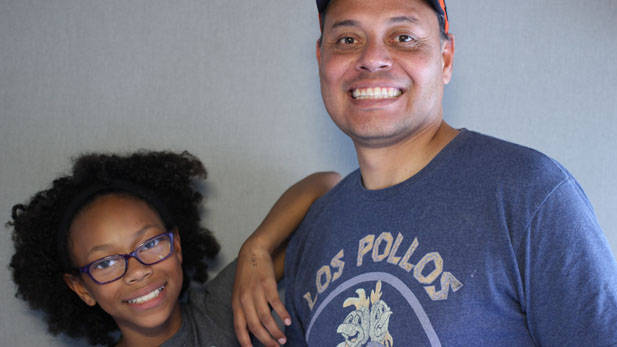 10-year old Zoe and her dad, Daniel
Featured on the January 22, 2016 edition of ARIZONA SPOTLIGHT with host Mark McLemore:
From StoryCorps in Tucson, Daniel Benavidez interviews his 10-year old daughter Zoe about her growing political awareness on subjects like race, gay marriage, and truth in the media...
Listen:
Listen:
AZPM presents the first-ever live recording of Arizona Spotlight, on Sunday, January 24th at 5 PM at the El Casino Ballroom in Tucson. Guests will include author Lydia R. Otero, storyteller and 3-time winner of The Moth story competition in NYC, Molly McCloy, poet Logan Phillips and film essayist Chris Dashiell, plus the debut of the new bilingual community micro-storytelling project Dimelo and music from Vox Urbana. The event is free and open to the public!
ARIZONA SPOTLIGHT airs every Friday at 8:30 am and 6:00 pm, and every Saturday at 5:00 pm, on NPR 89.1 FM / 1550 AM.