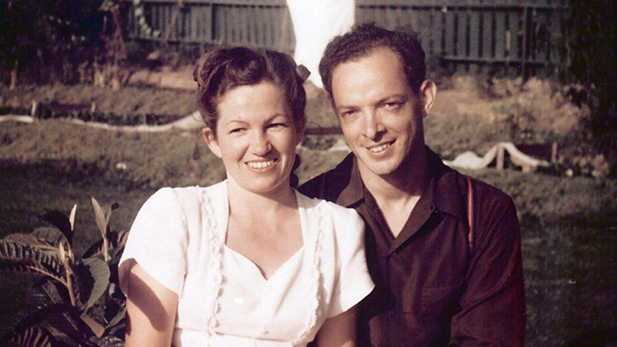 Jim and Noni's fifth wedding anniversary.

Courtesy Saunders family
Featured on the May13th, 2016 edition of ARIZONA SPOTLIGHT with host Mark McLemore:
Listen:
One night in April, the border fence between Douglas, Arizona and Agua Prieta, Mexico was the site for a concert featuring artists from both countries called "Music Without Borders". Nancy Montoya talks with people living on both sides of the border about how the political division affects them...

What is the secret to a lasting marriage according to one Tucson couple? Vanessa Barchfield asks Jim and Noni Saunders, who this week are celebrating their 80th wedding anniversary surrounded by family and friends...

Readers from across Southern Arizona tell Mark about the books that have inspired, entertained, or thrilled them the most in a new installment of "A Book I Love"...

And, Dímelo explores what it's like to return to a place that still feels familiar, but that has changed in significant ways. A postcard from a neighborhood between Benson Highway and Valencia Road that one resident thinks of as "the Bermuda Triangle"...
ARIZONA SPOTLIGHT airs every Friday at 8:30 am and 6:00 pm, and every Saturday at 5:00 pm, on NPR 89.1 FM / 1550 AM.