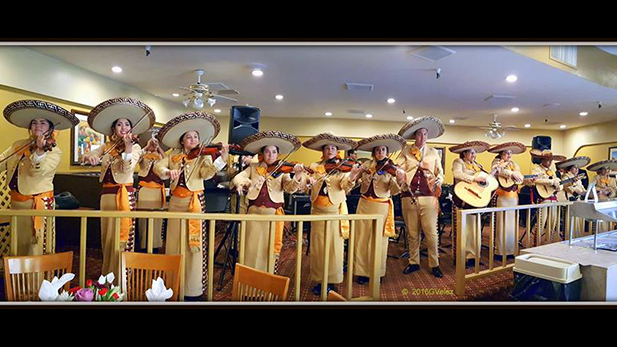 Courtesy Nogales High School
Listen:
Nogales High School is beaming this week after the National Endowment for the Arts awarded the student mariachi program $40­,000.
Students in the group sing in Spanish about life being meaningless, but in reality, life for the Nogales High School Mariachi Apache is good
"Oh yeah, it's very good," said Myra Rzlawski. Later this month, she graduates from Nogales High School and will go on to the University of Arizona to study music.
Myra has spent four years with Mariachi Apache, she said, like most of her fellow musicians, the music gives them purpose.
"It's honestly what made me want to get up and go to school everyday."
She said because resources are scarce in Nogales, the $40,000 from the National Endowment for the Arts is a big deal. The grant will help pay for new instruments, outfits, workshops and travel.
And it's money well spent. For the past ten years, Nogales High School's Mariachi Apache has won almost every competition they've entered, making them one of the best high school mariachi groups in the country.
"All that hard work and dedication pays off," Myra said.