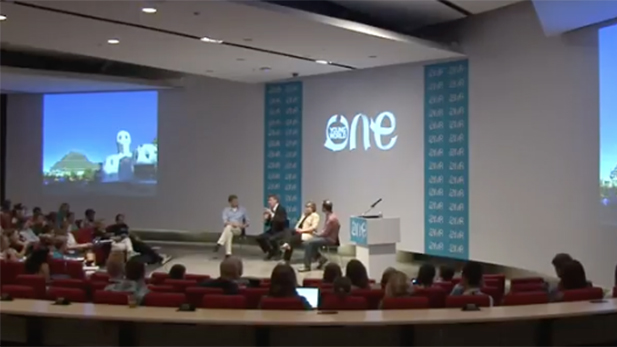 via One Young World Summit
Listen:
A group of 500 young adults from across the world gathered at the Biosphere 2 this weekend to discuss one of the biggest challenges facing humanity.
The One Young World Summit focused on the threats climate change and population growth pose to our environment. It also stressed solutions.
Komal Ahmad participated in a panel on food security. Ahmad runs Copia, a company that collects excess food from businesses and event organizers in the Bay Area and distributes it to shelters and communities in need.
"And to date, we've fed over 700,000 people," she said. "We're on track to feeding over a million this year."
She said she's working to solve what she calls the world's dumbest problem.
"In a country like ours, hunger shouldn't exist. It shouldn't exist anywhere, but it has no reason to exist here. And so we think this is also one of the most solvable problems of our time."
Ahmad called on young participants to dedicate themselves to the issues that they care about - and to tackle the problems that are all around all of us.
Participants, aged 18 to 30 years old, heard from speakers and participated in discussions on a range of issues, including the national security implications of climate change, protecting the Arctic, and the impact of climate change on indigenous communities.