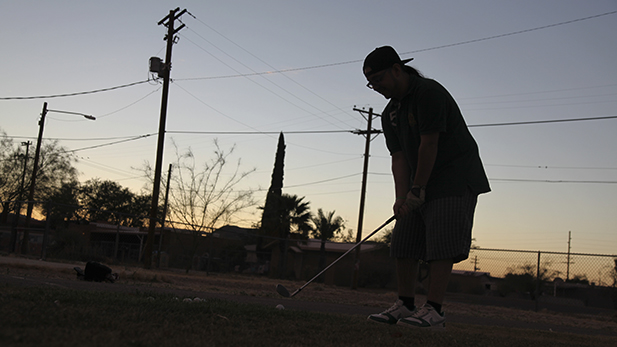 Amanda Martinez
Listen
Dímelo sent reporter Amanda Martinez to Tucson's south side– her own neighborhood– to ask one question: what's your favorite place and why?
Amanda visited Yosi's Flower Shop and Creations, Juice N Fruit Raspados and Taco Fish. She caught a young man practicing his golf short game in a small park hidden amongst neighborhood streets, a 50-year resident of the south side's yard sale and a couple of security guards on their way home from working the night shift.
Even though each person named a different place, there was a unifying theme in every answer.
It wasn't only the place that was their favorite, but the people they shared this place with. These favorite places are more than just locations in Tucson, but symbols for the happy memories each person shared with family and friends.
Follow Dímelo on Instagram for more photos like these.
Edward Zumano, self-described entrepreneur, sportsman and outdoorsman
Edward was swinging golf clubs on a Sunday night in a place that isn't his favorite (that's California), but is unmistakably home– South Tucson.
"Even though you may look around it might not look as pretty, it is my hometown. It is the side of town I grew up on. My mom's mom and my mom grew up on this side of town and it just feels home."

Amanda Martinez, AZPM
Areana Celis,manager of Juice N Fruit Raspados on South Sixth Avenue.
Juice N Fruit is a family business started by Areana's grandma in 1998. She is now the third woman in her family to run the Raspados shop.

"My favorite place is probably Anaheim. I like being there because a lot of my family is there. I have a lot of cousins there and to me that's home. My parents moved out here when we were really young and I guess they planted us here pretty well. I'm really close to my immediate family so I don't…have no plans on leaving. I love California and it is definitely home, but my family is a little more important."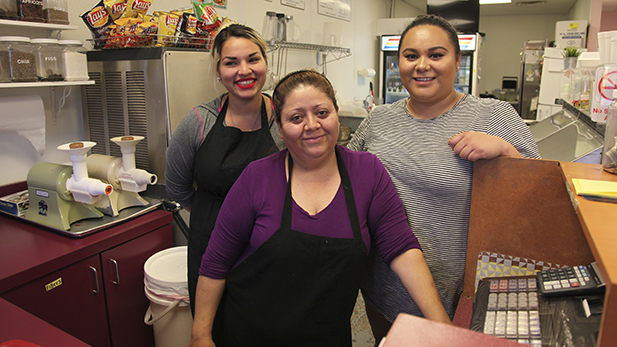 Amanda Martinez
Eddie Rincon, night shift security guard
Amanda met Eddie while he was cleaning the #1 Car Wash on Irvington Road early on a Monday morning.
"My favorite place in Tucson would be Pinnacle Peak. It is like a mini old western town. The reason I go there and I take my kids there is because we can ride around the little train. They got a carousel and they have the live action show for the old western shoot out. And we can walk around and they also have a little stand where they sell ice cream."

Eddie took his daughter there for the first time for her 13th birthday. Now every time they pass by she wants to go in because it reminds her of the time they went as a family.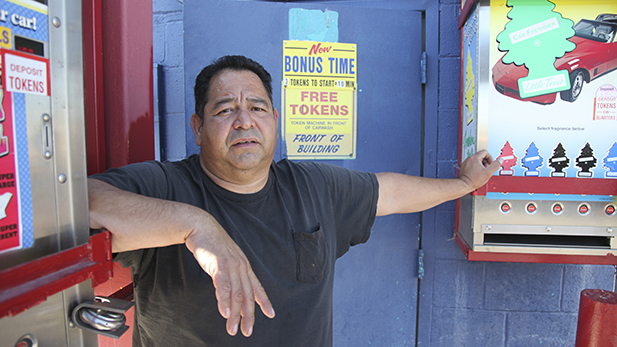 Amanda Martinez
Brandon Rubio, night shift security guard
Brandon Rubio loves card games. He plays a little bit of everything: Cardfight!! Vanguard, Yu-Gi-Oh, Magic the Gathering, Black Jack. He talked to Amanda while he was waiting for a bus at the Roy Laos Transit Center.

"It's a shop that closed down recently called Hat's Games. It was my favorite place to be. Almost like a second home. Now, it's pretty much the library near my house because that's where I can see all my friends and we hang out and we compete in games. So it's a little quieter, but overall it is the same feeling. It's kind of like- what is the old thing? Home is where you make it. So it doesn't matter the scenery. It matters the people. The feeling."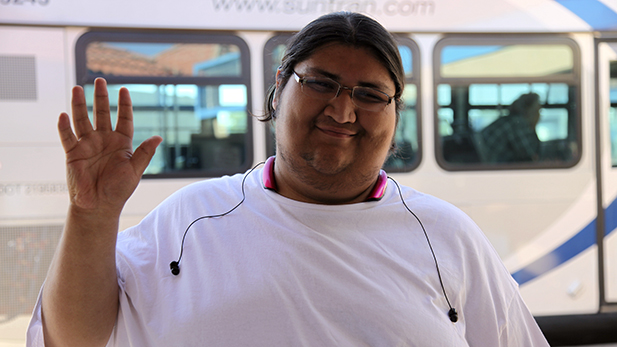 Amanda Martinez
Bianka Luquez, cashier at Taco Fish
"My favorite place is the swap meet because I like spending time with the family. I like walking around, I like eating there, I like the food that they sell and I like getting deals. It's the churros that I like. I go with my husband and my son. I have a 6 year old. Well, they both like the churros, too. And then my son likes getting on the rides they have."

Amanda Martinez
Jessica Ochoa, manager at Yosi's Flower Shop and Creations on South 12th Avenue.
Her mom, Yosi, opened the business 25 years ago out the family's garage. They've had a shop on the south side for 20 years.
"I'm really loving downtown right now and the main reason is my mom grew up here and she would always comment how wonderful downtown was, but growing up it diminished. She worked retail downtown at one of the clothing stores and they would go to Thrifty Ice Cream… gather with her friends growing up. So now that we are seeing the rebuild the last 10 years it is amazing that my kids get to experience a downtown Tucson. There's lot of stuff for our kids to do and now it's Hub Ice Cream."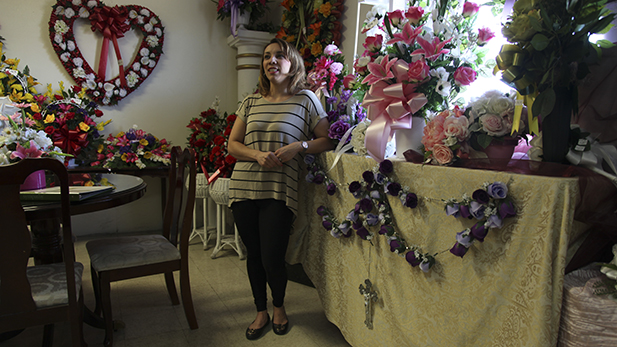 Amanda Martinez
Arlis Wilson
Wilson has been a resident of the south side for 54 years and says she wouldn't want to live anywhere else.
"My favorite place is to be spending times with my schnauzer Crackers. She's my dog and I just inherited two other little girls, or a boy and a girl. One is a little fat chihuahua with short legs. We call him Little Bit and Queenie is a little whatever dog. But she was rescued."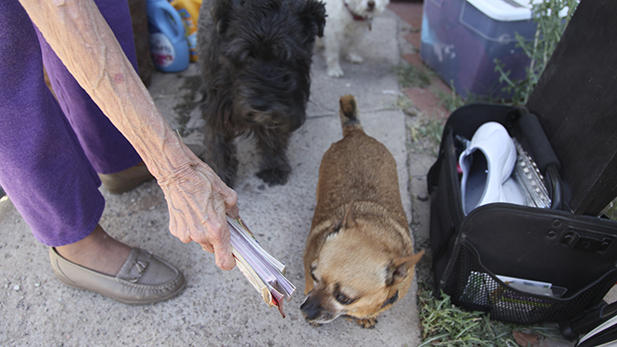 Amanda Martinez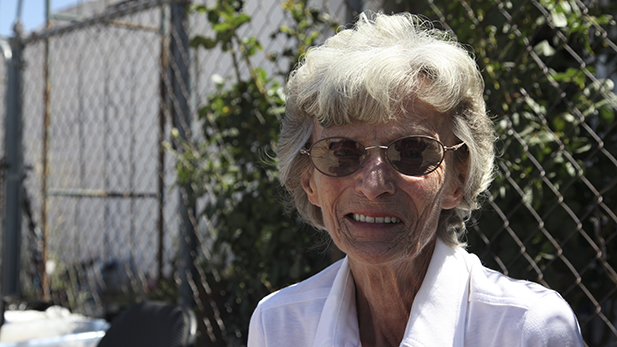 Amanda Martinez
Amanda Martinez is an AZPM intern and University of Arizona journalism student.
Dímelo is brought to you by KUAZ and Finding America, a national initiative produced by AIR, the Association of Independents in Radio, Incorporated. The project is done with financial support from the Corporation for Public Broadcasting, the Wyncote Foundation, the John D and Catherine T MacArthur Foundation, and the National Endowment for the Arts.