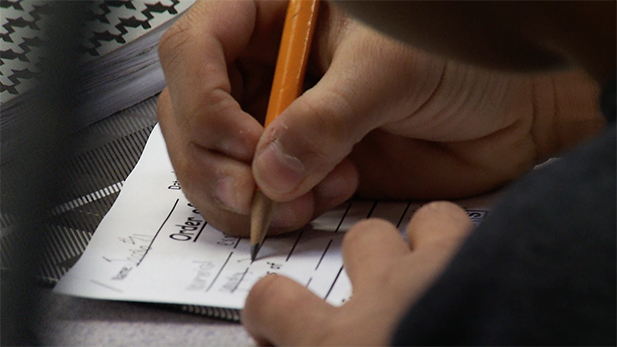 Arizona still lags most states in its pace of returning to pre-recession funding levels, and the Arizona Education Association says the only way to improve the quality of education is to spend more on it.
This week AZ Merit test scores showed a majority of students failed the state standardized test.
That's an indication of how many resources they have to learn, and teachers have to teach, said Joe Thomas, president-elect of the Arizona Education Association. The association represents teachers throughout the state, and Thomas spoke by phone from a national education conference in Washington, D.C.
The test scores improved from last year, which shows students are learning more critical thinking, Thomas said.
"We've got to look beyond the test because what it indicates is not only what teachers and students are doing in the classroom, but what they can do in a very underfunded system," he said.
At the conference, Thomas said he noticed many other states also cut education funding during the recession.
"But most of those states have dramatically increased funding and have taken it back to the levels that their schools were funded at before 2008," he said. "Arizona is still quite far behind where we were just sic, seven, eight years ago."
Other issues at the conference include the presidential election. Thomas said teachers are concerned about some politicians who say they would de-fund the federal Department of Education. The department ensures special education continues in all states.
"We just want to make sure that the federal funding that comes in to support or most neediest of students is always there and that's what we'll be looking for in a candidate."
Schools in Arizona are expected to get their first infusion of money from the voter-approved Proposition 123, which increases education funding from the state land trust fund. That money, in most districts, will go toward giving teachers raises, and increasing starting pay for new teachers, Thomas said.
The next step in education funding politics is to get the Legislature to approve enough money so each school can hire more teachers, and in turn, reduce class sizes, Thomas said.