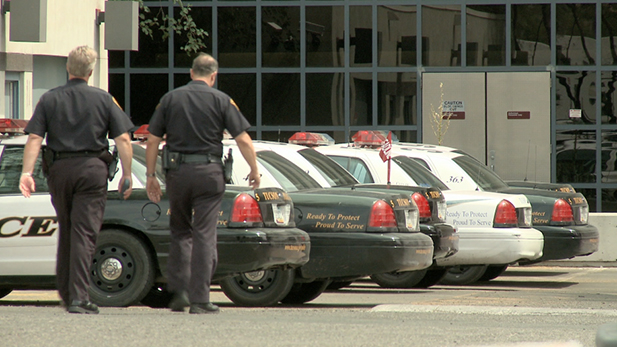 In the wake of last week's mass killings of Dallas police officers, the Tucson Police Department is examining its own procedures for dealing with protests and demonstrations.
Tucson has had its share of loud community protests. When Donald Trump held his rally here last March – Tucson police formed a human barrier, placing officers between protesters and Trump supporters.  At that event, two people were arrested and no one was seriously injured.
That was a show of good policing, said Assistant Tucson Police Chief Ramon Batista.
"Tucson isn't perfect. I think there are a lot of things that we could do much better," he said.

TPD is 60 days into a re-organization plan that puts more officers out in the streets. It is a budget-cutting measure, and part of the President's task force to improve police departments' relationships in their communities.

"Tucson was picked among one of 15 police departments out of 18,000 police departments across the country to advance the recommendations and the ideals of 21st Century Policing."  
Batista says keeping the peace is not only about the latest training and the best equipment – it is also about knowing the community.