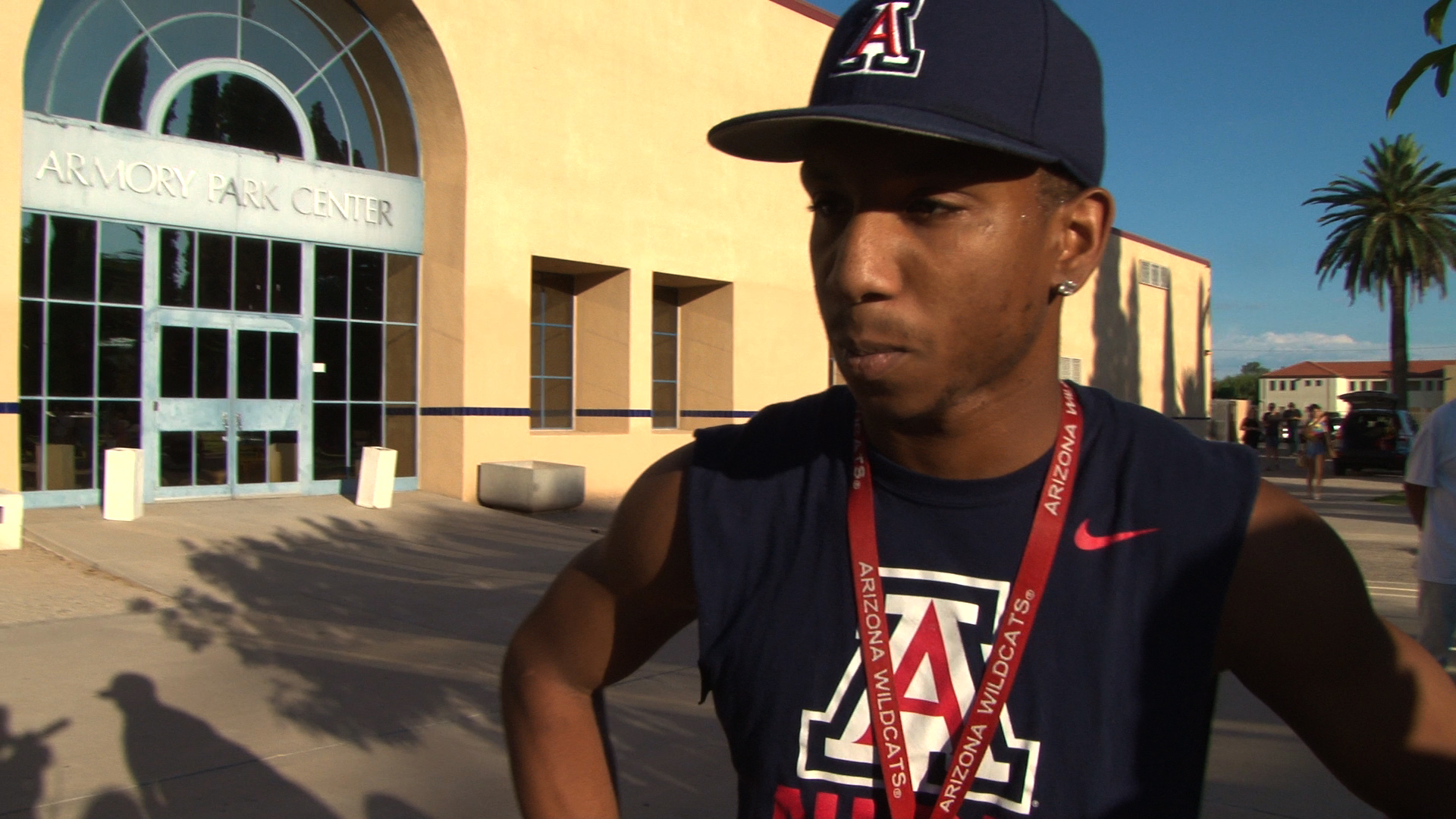 Caleb Stewart, a third year student at the University of Arizona

Kirt Ijams
In the wake of racial tension over the police murders of African American men throughout the country, and of police officers in Dallas, a Tucson man says he is moved to action.
Caleb Stewart is a University of Arizona student leading an effort to organize a large, peaceful rally here to bridge the racial divide. He said stepped into the limelight out of frustration. On a megaphone he addressed more than 200 people at a Black Lives Matter rally in Armory Park July 9.
"I'm tired of turning on the news - this shouldn't be happening in our country," he said.
He had never done anything like that before. But the African American student said he couldn't stay silent. He started out alone to organize a rally at the University of Arizona next month.
"So on Aug. 21 at the University of Arizona Mall – we will organize. We will do it the right way...we will do it the peaceful way. I'm tired of crying – y'all – I'm tired of being angry in my own country."
So instead of being angry, Steward and other U of A students are putting together a multi­racial team hoping to show the community has more in common than their differences.