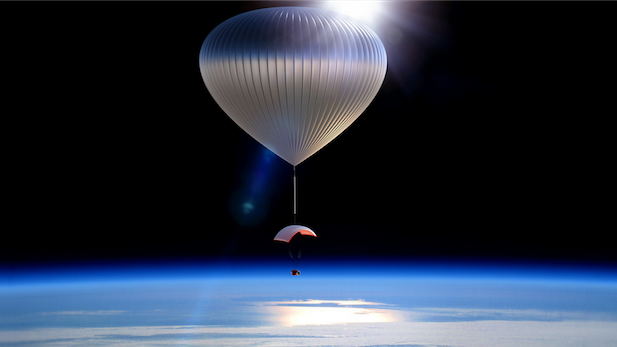 An illustration of a World View balloon above the Earth.

World View
Tucson-based World View Enterprises just sent a balloon carrying a scientific instrument 100,000 feet above Earth as part of a NASA contract.
The space company, which creates balloons that can travel to high altitudes, also recently won two additional contracts with the space agency.
Chief engineer Sebastian Padilla says each flight the company completes helps build its potential.
"The more of these we do, the more success we can have flying these types of payloads, the more opportunities we're going to have with these types of payloads."
Padilla says the altitude of this month's NASA flight was mid-range for the company.
"A lot of it is really tied into what the payload is that we're carrying and what sort of research or science that the payload is doing. And that dictates the altitude."
In this case, World View was hired to carry equipment above the Earth's atmosphere for some solar observations because the atmosphere can distort certain measurements.
Federal government contracting websites show World View has been awarded about $870,000 in NASA contracts in the last two years.