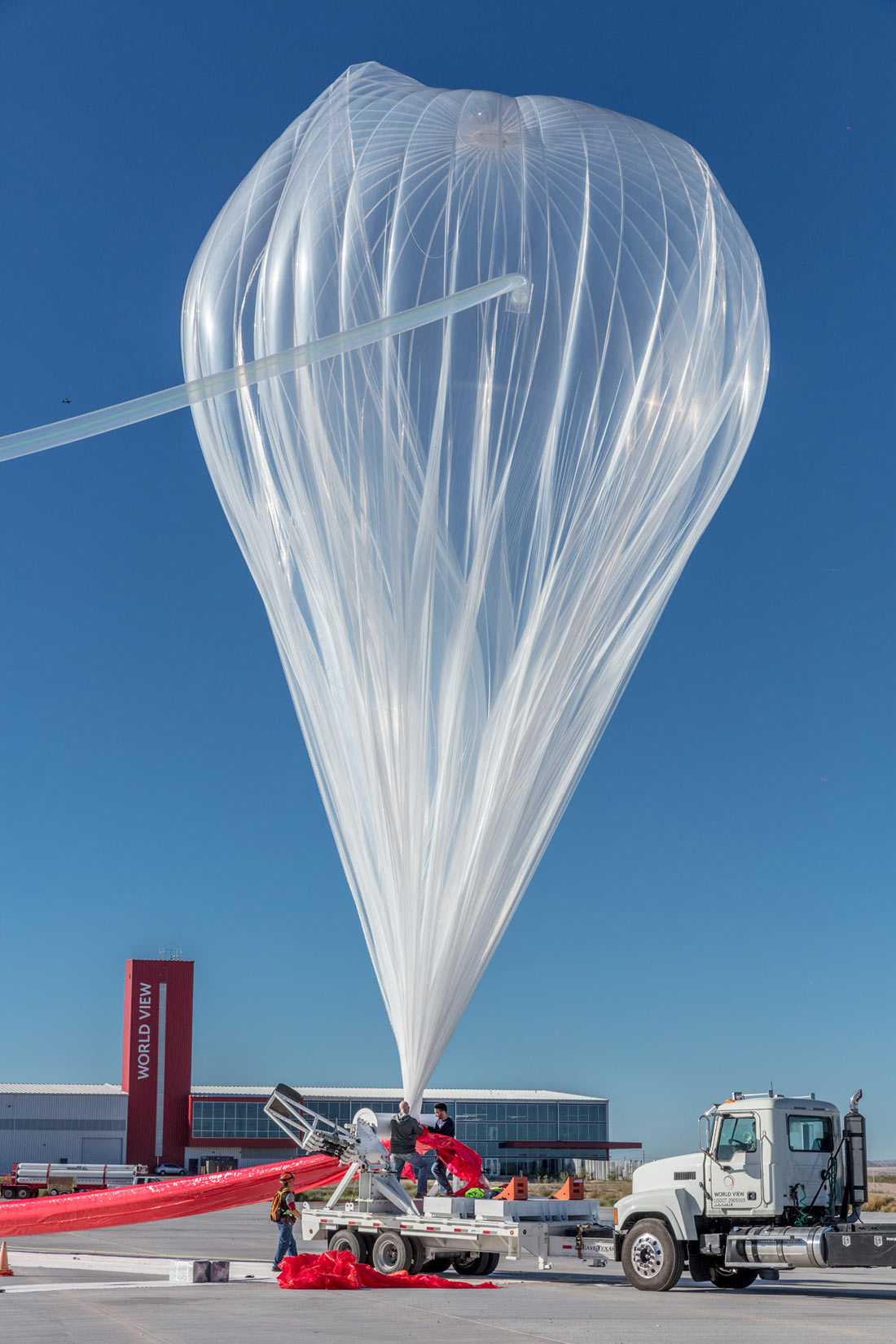 VIEW LARGER World View Enterprises in Tucson.

Courtesy World View Enterprises
World View, the Tucson company that once planned to launch tourists into the upper atmosphere aboard balloons, has named a new chief executive as it changes course.
World View founder and original CEO Jane Poynter has been replaced by Ryan Hartman, former chief executive of Insitu, a Boeing subsidiary that makes drones for military and commercial use.
Pima County built a $15 million facility for World View on the promise that it would eventually hire hundreds of people. The company's change of management may put that investment in doubt, but County Administrator Chuck Huckelberry says the transition is normal for a startup of this type.
"The original founders and the original CEO did a great job, and at this point we view the transition in executive leadership to be simply going from research to actual production," Huckelberry said.
World View's contract with the county stipulates it have at least 100 people on staff. Huckelberry says World View is meeting the required hiring goals despite news reports stating that the company is falling short.
The company is also de-emphasizing the space tourism part of its business, in favor of using high-altitude balloons for research and commercial purposes.