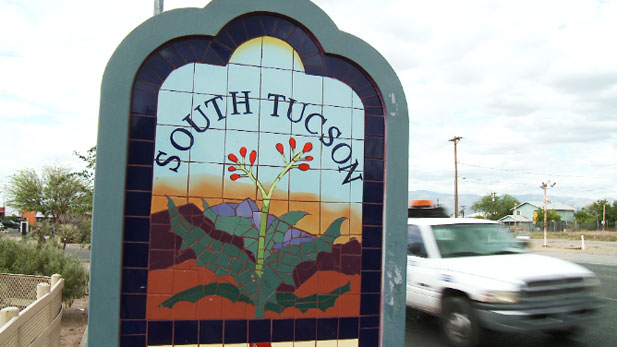 City of South Tucson

azpm
By Amanda Martinez
The South Tucson City Council has approved $400,000 in repair work to housing units for seniors and persons living with disability.
Money to repair air conditioning fan coils and carry out asbestos abatement in the El Señorial Building has been available for the past two years.
The repairs were not written into the city's five-year housing and urban development plans and were retroactively added to the 2014 and 2015 plans to make the funds available.
Marilyn Chico, director of the South Tucson Housing Authority, said the agency has known about the issue since 2014.
"In 2014 we weren't exactly sure what we were going to do with the fan coil. It was still up in the air and we didn't put it in. In '15, in all honesty, I totally forgot about it."
Residents have filed complaints about ceiling drips from the fan coils in apartments and hallways, Chico said.
"My worry is puddling on the floor with elderly and disabled residents."
Fan coils in all 50 residential units and common areas will be replaced.
Amanda Martinez is an Arizona Public Media intern and a journalism student at the University of Arizona.