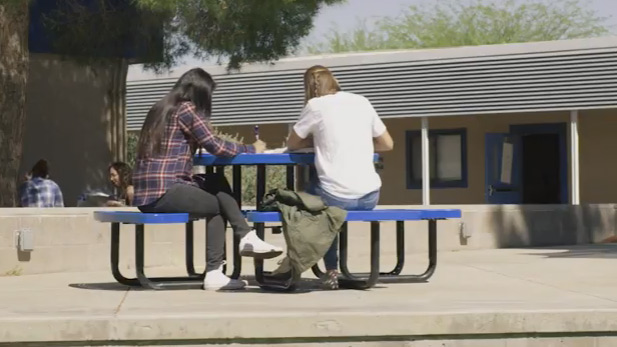 Students at a Tucson High school sit at a table outside. (PHOTO: AZPM Staff)
Students and parents from around Southern Arizona have the opportunity to meet with recruiters from colleges across the country this week.
Recruiters from about 200 institutions will be on hand to talk with students about their educational futures at College Night.
Traditional four-year universities, community colleges and trade schools from more than 30 states will be represented, including Arizona's three public universities.
Tucson Unified School District is sponsoring the event. It will be held at the Tucson Convention Center Tuesday, Oct. 25 from 6:30 p.m. to 8:30 p.m.
The list of colleges attending as well as questions to ask recruiters can be found here.