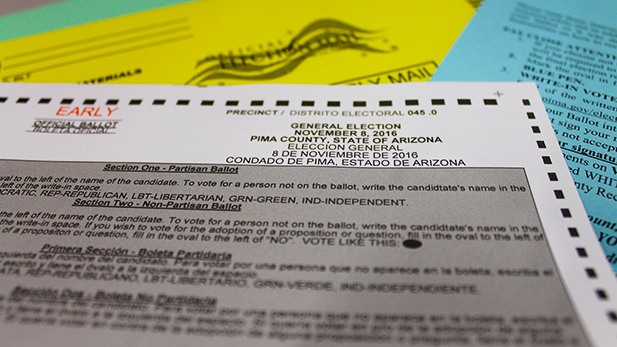 AZPM Staff
More than 1.1 million Arizonans have voted and sent in their early ballots, eight days before the general election, the Secretary of State's Office reported Monday.
The report said 1,112,153 ballots have been received by county recorders statewide. Ballots from Republicans were 39.8 percent of the total, Democrats were at 35.1 percent and other voters, including minor parties and independents, were 25.2 percent.
The state sent out 1.5 million early ballots in the first wave, but it was unknown how many went out after that and before last Friday's deadline to ask for an early ballot.
State officials advised voters choosing to mail their ballots to do so by Tuesday because of potential slow mail delivery.
Ballots received at county recorder's offices after the polls close Nov. 8 at 7 p.m. will not be counted.