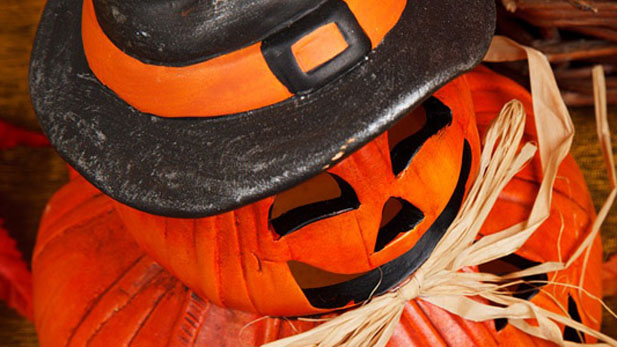 Featured on the October 28th 2016 edition of ARIZONA SPOTLIGHT with host Mark McLemore:
Listen to the complete 9th Annual Haunted Halloween Arizona Spotlight:
Find the individual stories on this special Halloween page, along with the archive of past Halloween shows.
Clowns! The election! Student debt! Mark McLemore explores the latest & greatest fears that are keeping University of Arizona students up at night...

Vanessa Barchfield visits Tucson Thrift to find out about costume secrets for Halloween party-goers on a budget...

Have evil spirits got you down? For generations, people in many Latin American communities have turned to curanderos or curanderas, healers who deal with problems emanating from the spirit realm. Nancy Montoya takes a closer look...

Explore two classic horror films that shouldn't be overlooked when searching for seasonal chills: U of A film professor Jennifer Jenkins professes her love for director Robert Wise's The Haunting... And film essayist Chris Dashiell gazes deeply into Eyes Without a Face, a French film about anguish and madness...

What evil lurks in Edgar Allan Poe's 177 year old poem Haunted Palace? Actor Eric Schumacher knows, and he sneaks past the gate to give us a reading...

And, get haunted by a ghostly Halloween song from Isaac Rodriguez...
ARIZONA SPOTLIGHT airs every Friday at 8:30 am and 6:00 pm and every Saturday at 5:00 pm on NPR 89.1 FM / 1550 AM.