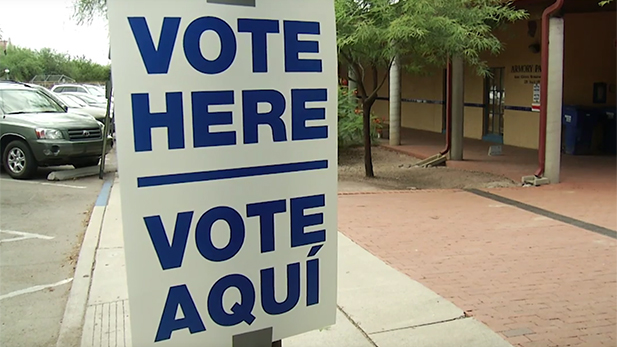 A sign outside the Armory Park Community Center near downtown Tucson.

AZPM
More than 600,000 ballots remained to be counted across Arizona Wednesday afternoon, the Secretary of State's Office reported.
Included are provisional ballots and early ballots dropped off at polling places on Election Day.
County recorders must verify those ballots before they can be forwarded to election offices for counting. That process includes checking signatures and determining why a person voted a provisional ballot. The process can be lengthy.
In Pima County, election officials said as of midday Wednesday there were about 50,000 ballots to process.
They expect to work through the weekend, including the Veteran's Day holiday Friday, and should wrap up counting next week.
One state House race in Pima County, in District 10, and two state Senate races in the Phoenix area were too close to call, and candidates awaited final ballot counting.