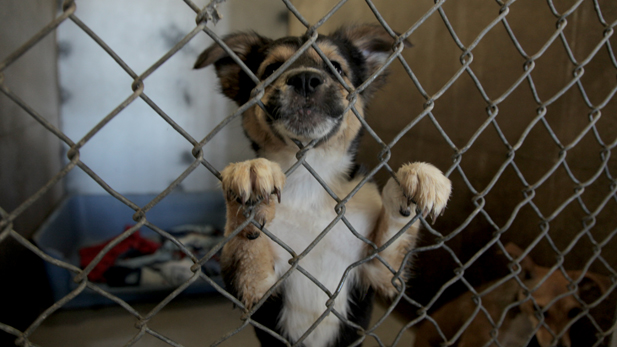 Puppy at the Pima Animal Care Center.

Fernanda Echavarri, AZPM
The Pima Animal Care Center is once again adopting out pets following a suspension of the practice for animals at their main shelter.
The shelter stopped accepting animals surrendered by their owners and adoptions last week because of an outbreak of distemper and another illness called Strep zoo. About a dozen dogs got sick.
Both diseases can be deadly if not treated quickly.
In the past week, officials say they've successfully isolated all of the dogs that were potentially exposed, and all of them are being treated with antibiotics. No new cases have been detected.
PACC has now resumed adoptions of dogs that were not exposed to the illnesses and all of its cats.
Adoption fees at the shelter and five PetSmart locations will be waived through Sunday.
Voluntary pet surrenders from owners will remain on hold until sometime next week.