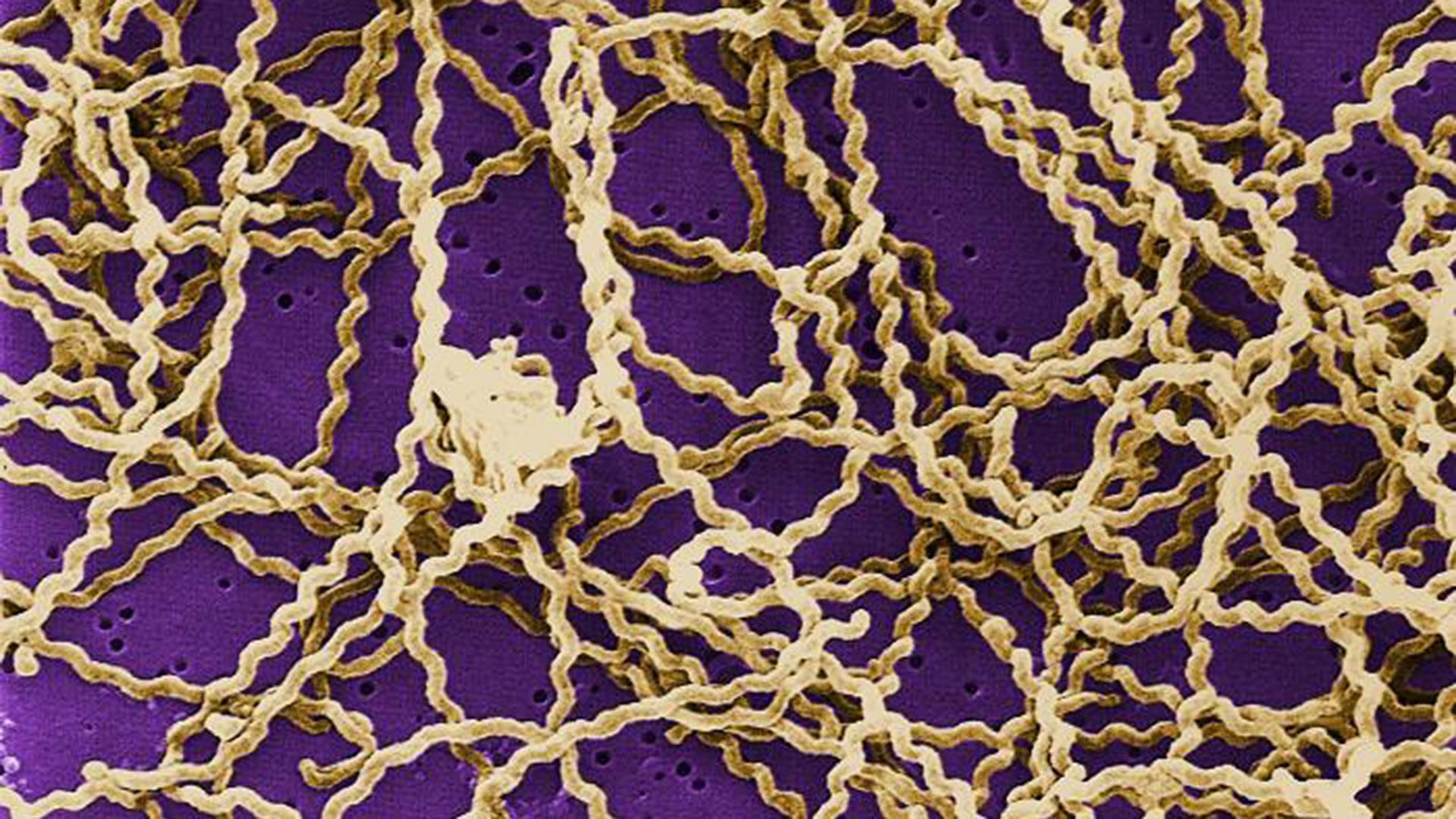 A scanning electron microscope image of Leptospira sp. bacteria.
Centers for Disease Control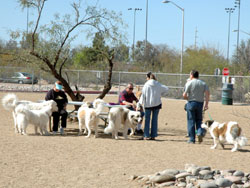 Dogs at Udall Park. (PHOTO: Courtesy City of Tucson)
Tucson-area dog owners are being urged to be on high alert following seven confirmed cases of the bacterial disease leptospirosis, or lepto, as it's often called.
Jen Wilcox, the chief veterinarian at the Pima Animal Care Center, said, until now, the disease wasn't commonly found in the Tucson area.
"But we've had a spike of cases just in the past month that have been really concerning. Particularly, the most recent one coming from a very high-density dog park, where probably many, many dogs have been exposed."
The sick dog, which hadn't yet been diagnosed, likely exposed other dogs at Udall Park.
Wilcox said the early signs of lepto are not very specific.
"It can look like a lot of different things. Likely the dog will be lethargic, maybe not eating well. It can have a fever, urinating a lot, drinking a lot."
She said people who notice their dog acting strangely should get to a vet as soon as possible. The disease is easily treatable with antibiotics but can be quickly life threatening.
There are also vaccines that people avoided for many years.
"Decades ago, they caused pretty nasty reactions. Dogs felt sick after them," she said. "But they've been reformulated, and they're much safer and effective."
Wilcox said it's a personal choice, but she wouldn't take her dogs to a dog park until they were fully vaccinated.
She said the dogs that have become sick are all privately owned but that the Pima Animal Care Center is on high alert for the dogs there.
"Because it would be potentially devastating to get into our population," she said. "Particularly because we have this old facility that makes it very difficult to manage infectious disease."