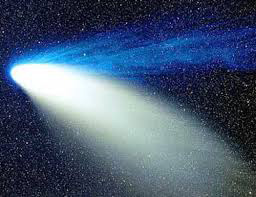 Comet Hale-Bopp made its closest approach to earth in March 1997.

NASA
Three comets will approach Earth in the next two years, and Tucson-based astronomers plan to study them closely. That includes enlisting help from amateur and professional astronomers around the world to allow for continuous observation.
Astronomers study comets' atmospheres to understand their composition and rotation and to look for active regions and random outbursts.
The approach of three comets within two years is rare and typically occurs only once every few decades.
The three comets are:
45P/Honda-Mrkos-Pajdusakova, which will make its closest approach from mid-February to March 2017, was discovered in 1948
41P/Tuttle-Giacobini-Kresak, discovered in 1858
46P/Wirtanen, discovered in1948, will approach Earth in late 2018
These comets will pass Earth at 30 to 60 times the distance of the moon, said Nalin Samarashina, a senior scientist with Tucson's Planetary Science Institute. He's organizing the cadre of worldwide observers.
"This is actually an exercise where amateur astronomers can make a contribution. It is a way of sharing their enthusiasm into something really fruitful," Samarashina said.
Samarashina said having observers at all longitudes around the globe will assure that nothing is missed.
One of the comets could be a potential target for a spacecraft visit, he said, so understanding its composition will help with mission planning.
Samarashina says the comets will be visible with binoculars or small telescopes.
Find out more about the comet observing campaign at the Planetary Science Institute's website.