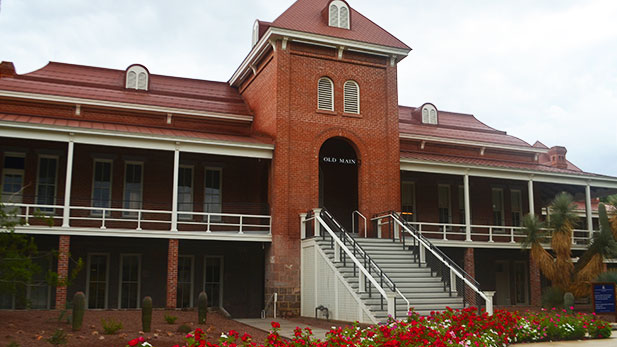 University of Arizona's Old Main.

Maria Inés Taracena, AZPM
The U.S. News & World Report has ranked the University of Arizona's online bachelor's degree program No. 81 on a list of 312 online bachelor's programs, in an 11-way tie.
UA launched its online bachelor's degree last academic year.
In a press release, the school wrote that its rapid ascent in the ranking is a result of its decision to build the program internally. Unlike many other universities around the country that outsourced the technology, the UA created its online platform in-house.
The school offers 30 undergraduate degrees through UA Online, and more than 40 graduate degrees and certificates.
Around 3,000 students are enrolled in online programs and, according to the press release, the school is on pace to exceed its goal of 12,000 online students by 2025.
Arizona State University placed fourth in the ranking.