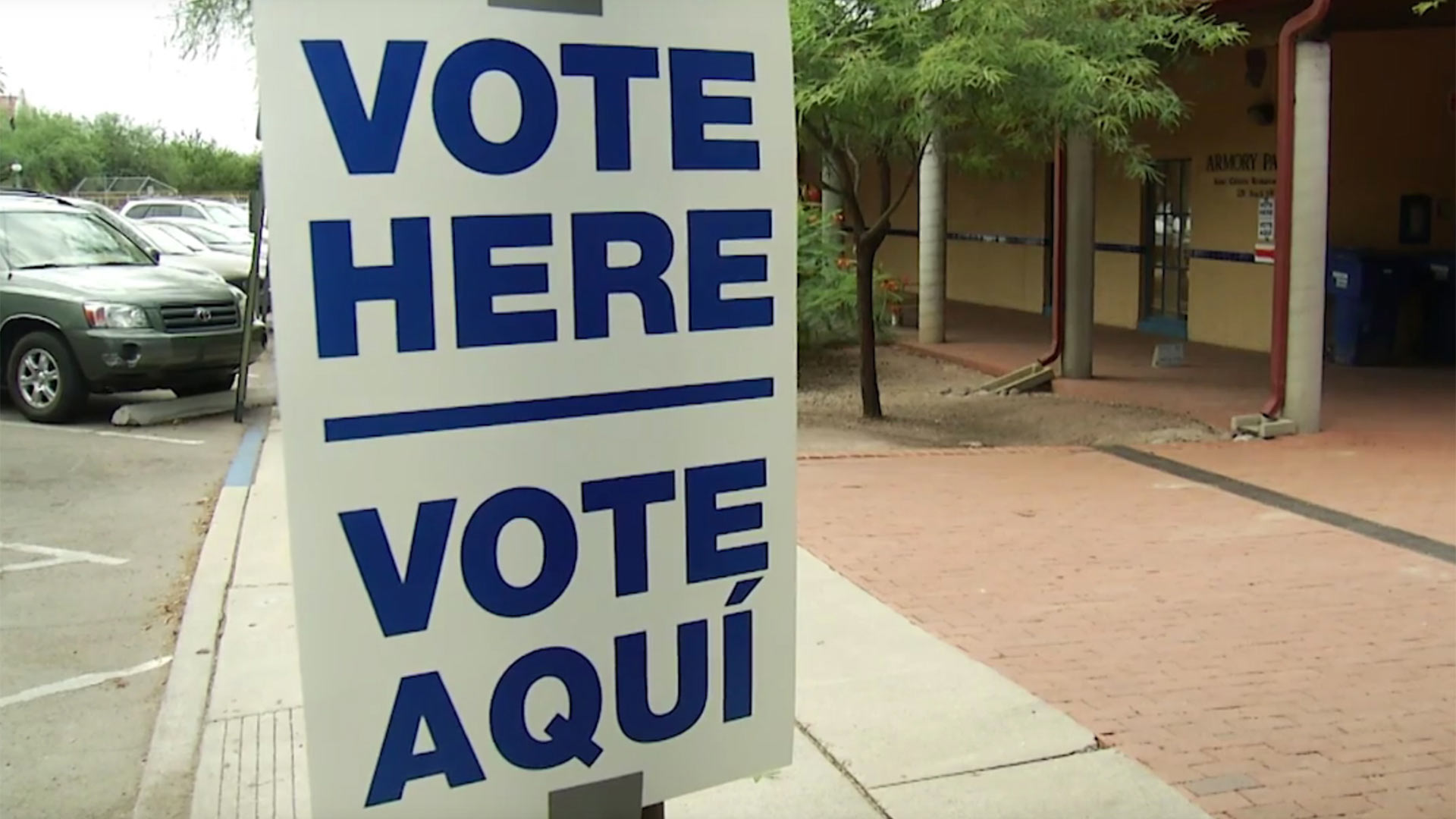 A vote here sign in Armory Park.
AZPM
Paid petition gatherers in Arizona working for citizen initiatives would have to post surety bonds and register with the secretary of state as part of HB 2404.
The bill, sponsored by Rep. Vince Leach, R-Tucson, is supposed to reduce the possibility of fraudulent signature collection.

Critics say it is too large of a burden for citizens who want to change the law.
That is not always a bad thing, Leach said.
"It is virtually impossible to change anything that is voter approved on the floor."
Some in the Legislature say citizen initiatives - like Proposition 206, which increased the minimum wage - have unintended consequences that state lawmakers have difficulty fixing.
More than a dozen people testified against HB 2404 during Thursday's House Government Committee.
"If the goal was truly to preserve the integrity of what was put on the ballot then the same requirements as proposed for citizen initiatives would be put in place for political candidates," said Arizona voter Lane Calstrom.
The bill passed the committee on a party-line vote. The full House and Senate still must approve it.