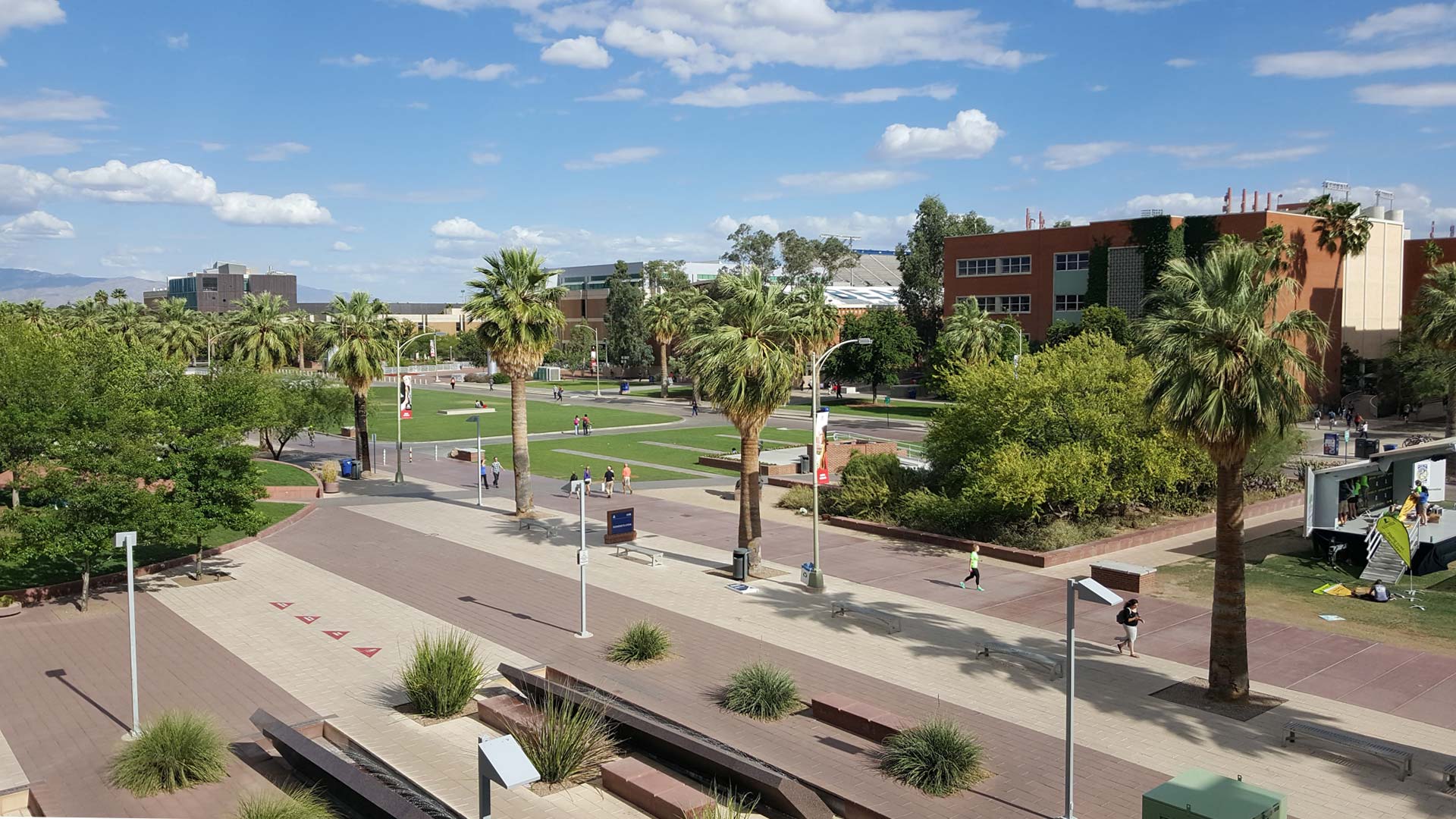 Looking across the mall from the Student Union on the campus of the University of Arizona.
AZPM Staff
The University of Arizona and software company Adobe Systems have announced a deal that gives students access to a wide range of computer software.
Adobe has designated the UA the first "Adobe Creative Campus" in the western U.S. and awarded it $100 thousand.
"We are so fortunate to be able to work with Adobe in this way. Increasingly, our students, in addition to being information students, they are information creators. They are knowledge creators," said University Vice President Karen Williams.
The Adobe Creative Cloud includes software platforms called Photoshop, Premiere Pro and Dreamweaver, tools for design and integration of information.
Every member of the fall 2017 UA freshman class will be licensed to use Adobe software.