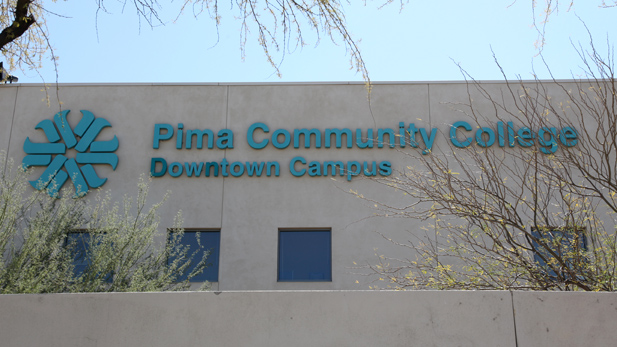 Pima Community College Downtown Campus

Fernanda Echavarri, AZPM
Pima Community College has cleared the final review by its accrediting agency to have all restrictions lifted after four years at risk of losing its accreditation, the college announced Thursday in a press release.
Pima reported that the Higher Learning Commission board removed the school from sanction two weeks ago. That report was made public Thursday.
The school was notified in April 2013 that it was in danger of losing accreditation because of a number of issues related to curriculum, finance and governance.
It formed study groups and task forces to take corrective action and make improvements in the school's operations, including improvements on the Board of Governors and in management and administration.
"This is wonderful news for current and prospective students," Pima Chancellor Lee Lambert said in a prepared statement. "While we remained fully accredited as we sought to comply with HLC standards, removal from 'notice' is a crystal-clear indication to students that their school is operating and will continue to operate at a high standard."
Pima remained accredited during the four years of reviews, but was on probation for two years and in jeopardy of losing that status if it did not make improvements. A site visit by a working group from the Higher Learning Commission last fall led to the decision to lift all restrictions.
The college's next comprehensive accreditation review will be in 2019.