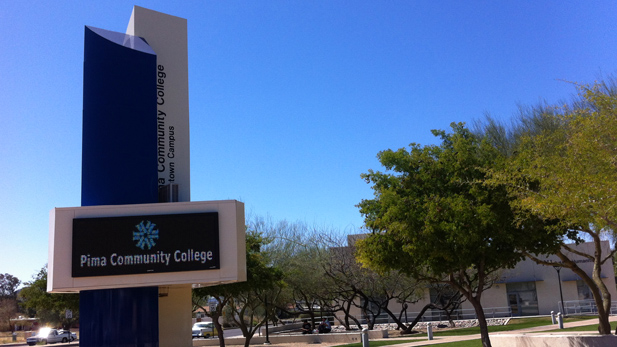 Pima Community College Downtown Campus.

Fernanda Echavarri, AZPM
Pima Community College's board voted Wednesday to raise tuition $3 a credit hour for next year's in-state and out-of-state students.
The average in-state Pima student taking 24 credits will pay about $2,118, up from $2,046 this year, according to information on PCC's website.
Also in the plan is a $75-per-semester fee for international students, replacing a $65 application fee they now pay.
The school has been struggling financially for several years because of steadily declining enrollment and the loss of state funding.
A document about the tuition proposal on the college's website stated: "Despite the elimination of state aid, the college has made a concerted effort to keep tuition increases as low as possible."
Administrators had considered a tuition increase of 9 percent. That would have been the largest increase in Pima's history, making the school the second-most expensive community college in the state.
That proposal was dropped, partly because of student opposition.
Next month, the Governing Board will consider several budget scenarios that include cuts in spending and the elimination of programs. One scenario calls for the closure of at least one campus.