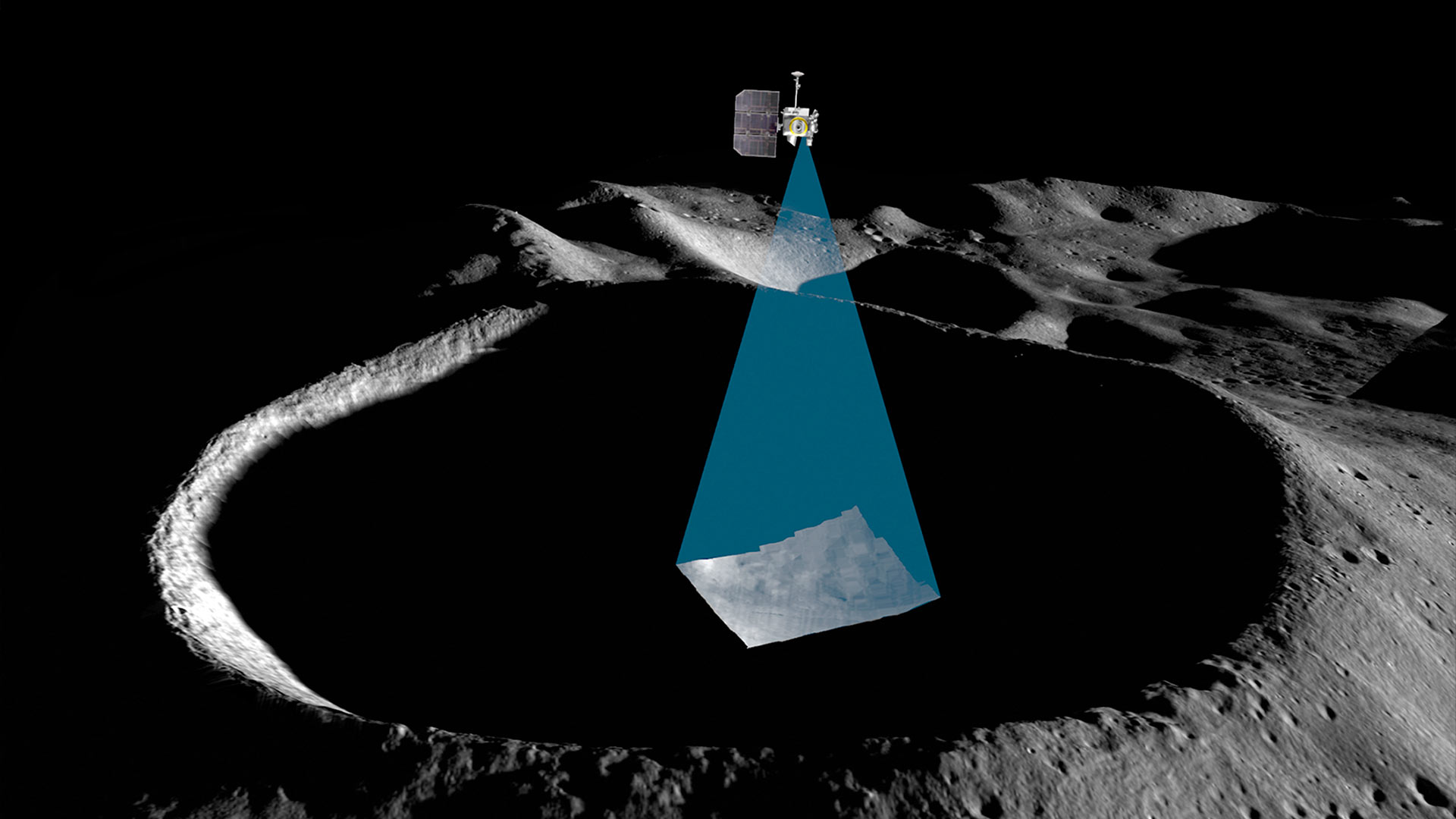 As much as 22 percent of Shackleton Crater's surface could contain ice, according to data from NASA's Lunar Reconnaissance Orbiter. The crater is located at the lunar south pole.
Arizona State University, Malin Space Science Systems
NASA plans to send a new, light-sensitive camera to explore the moon's shadiest neighborhoods. It will hitch a ride aboard South Korea's first lunar exploration mission.
The landmark Pink Floyd album aside, there really isn't a "dark side of the moon." But some lunar areas that never receive sunlight – frigid craters and mountain shadows – could conceal water ice.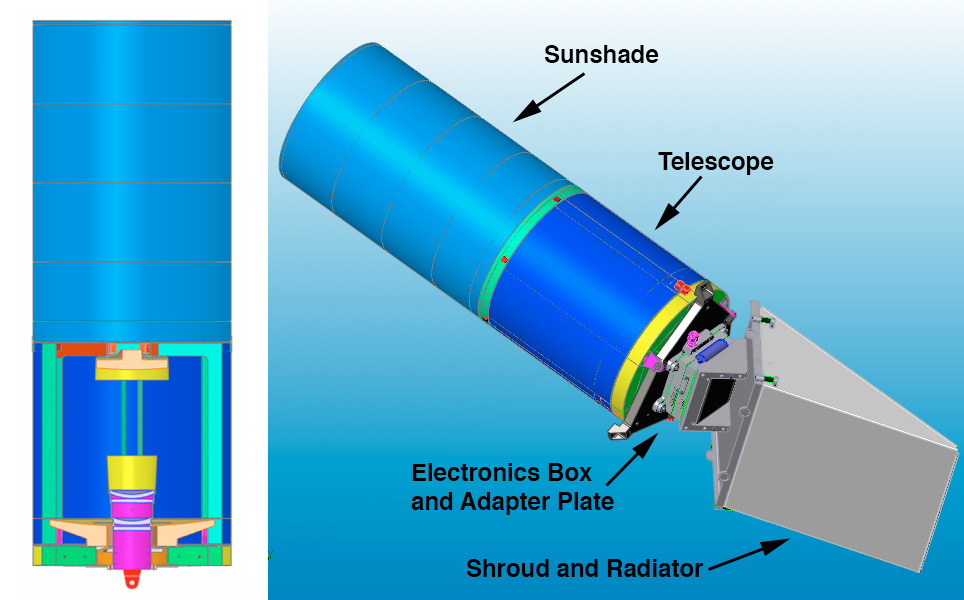 VIEW LARGER Effective light sensitivity depends on ShadowCam being able to block sunlight and reject heat.

Arizona State University, Malin Space Science Systems
NASA's 2009 Lunar Reconnaissance Orbiter packed water-sensing gear, but its LROC camera could not quite pierce those shadows.
So Arizona State University planetary geologist Mark Robinson boosted his LROC's light sensitivity 800 times. His ShadowCam will fill in cartographic blanks, look for ice signs and set the stage for future surface missions.
"To really nail this, we're going to have to put a lander or rover down in these craters. But what we're going to be able to do with ShadowCam is really map out exactly where to go to get the answer."
No launch date has been set.