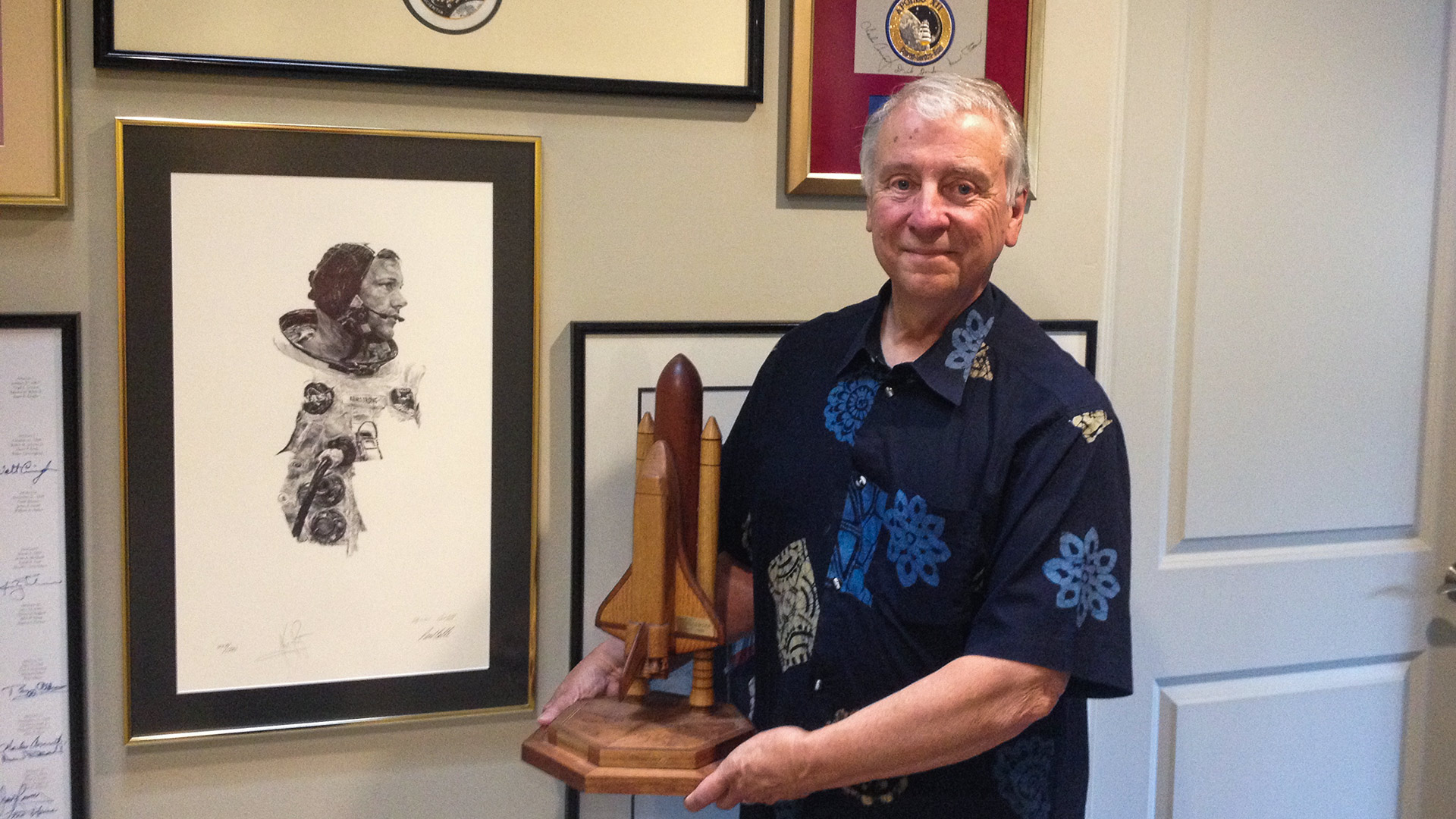 Retired Oro Valley astronaut Charlie Walker says human exploration of space should continue.
Sara Hammond, AZPM
Oro Valley resident Charlie Walker is a self-described child of the space age.
He grew up watching the first satellites being launched and set his sights on working in the space program.
He became an astronaut, and now in retirement, his interest in space exploration remains keen.
As a former astronaut, Walker said humans remain critical to advancing space exploration. That's even as robotic spacecraft fly to the edge of the solar system and beyond.
Walker said robotic spacecraft are key for early visits to distant worlds. But it's humans who think critically and provide inspiration for exploration.
"What's the benefit of human exploration of space? It's taking the best computer and the best manipulators, that's a human brain and the human hands, out into those new environments to do the investigations first hand," he said.
Walker flew on the space shuttle three times in the 1980s, testing systems he designed to purify biomedical materials in zero gravity.
He says the country's investment in space needs to continue both for its economic benefits and to inspire future explorers.
Walker will share his terrestrial and orbital experiences as the keynote speaker at the Planetary Science Institute's annual dinner next week.
Hear Walker talk about his lifelong interest in space.