Space artists retired astronaut Nicole Stott and planetary scientist William Hartmann of Tucson meet at Spacefest VIII.
Sara Hammond, AZPM
Tucson recently was the scene of a space invasion, with former astronauts, space artists, scientists, fiction writers and space geeks here for the eighth edition of Spacefest.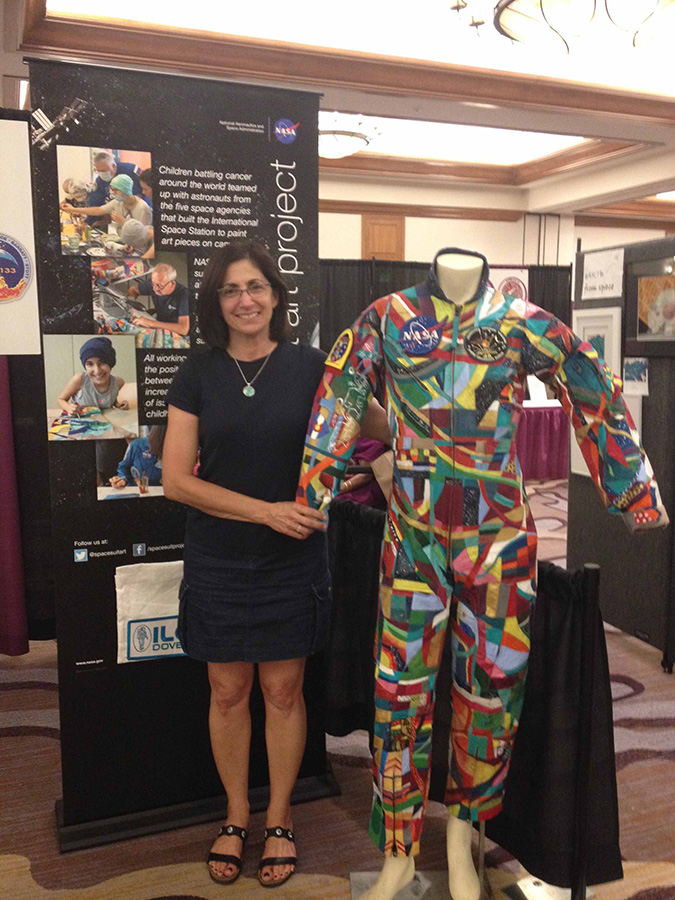 VIEW LARGER Retired astronaut and space artist Nicole Stott at Spacefest VIII in Tucson with an artistic space suit that went to the International Space Station.

Sara Hammond, AZPM
Festival participants
Kara Sircy of Knoxville, Tennessee, the daughter of a former Space Shuttle contractor and space "fan girl."
James Hansen, a history professor at Auburn University in Alabama and author of the only authorized biography of Neil Armstrong, "First Man."
Nicole Stott, a two-time astronaut and now a space artist.
Riki Goss, a 10-year-old from Santa Barbara, California, who is interested in the mysteries of space.
Emily Carney of St. Petersburg, Florida, an author and founder of the Facebook group Space Hipsters.