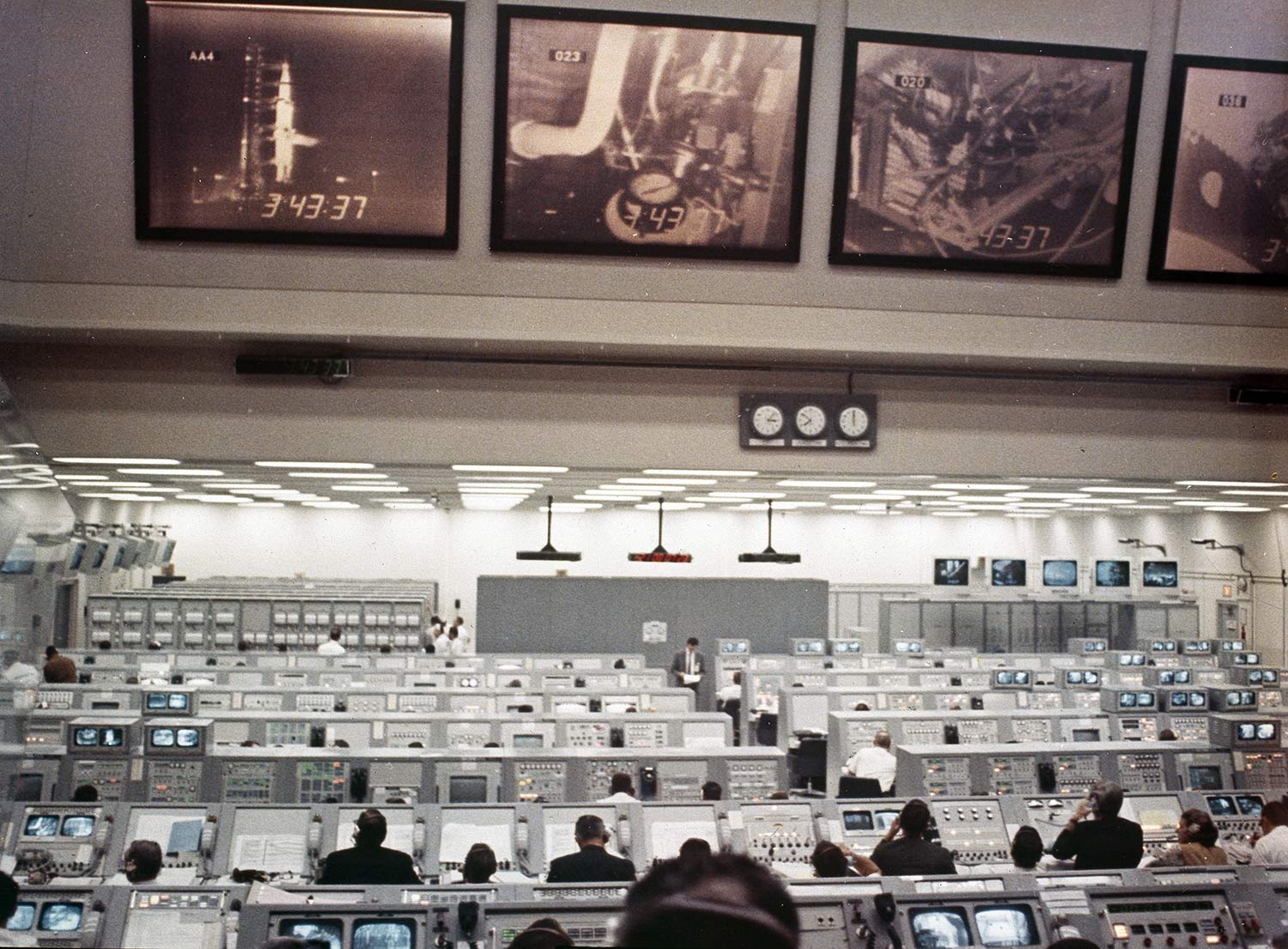 The Apollo 8 mission control room pre-launch, December 1968, at the Kennedy Space Center.
NASA
In October 1968, NASA flight controller Charles Dietrich was told to begin planning a mission to the moon.
Now retired from the space agency, Dietrich attended Spacefest, Tucson's annual gathering of former astronauts, flight engineers, and space program enthusiasts. He recalled his work on Apollo 8, the first trip sending astronauts out of Earth orbit and around the moon. The Apollo 8 crew, which included Tucsonan Frank Borman, orbited the moon 10 times on Christmas Eve, 1968. It paved the way for the first lunar landing by Apollo 11, seven months later.
Dietrich remembered his duties working on a mission that had never been tried before.
"We had a lot to do in a short period of time, and we were so young we didn't know any better," he said.
He added taking the risks associated with the first trip to the moon were worthwhile.
"There's mass concentrations on the moon we didn't know much about, that we did take into consideration when we did Apollo 10 and Apollo 11," according to Dietrich. "So, we did gain a lot of experience about the moon's conditions when we did Apollo 8."
NASA hopes to repeat Apollo 8's feat in the near future. A mission to fly around the moon is among the items on the space agency's list for its new Space Launch System rocket after 2020.