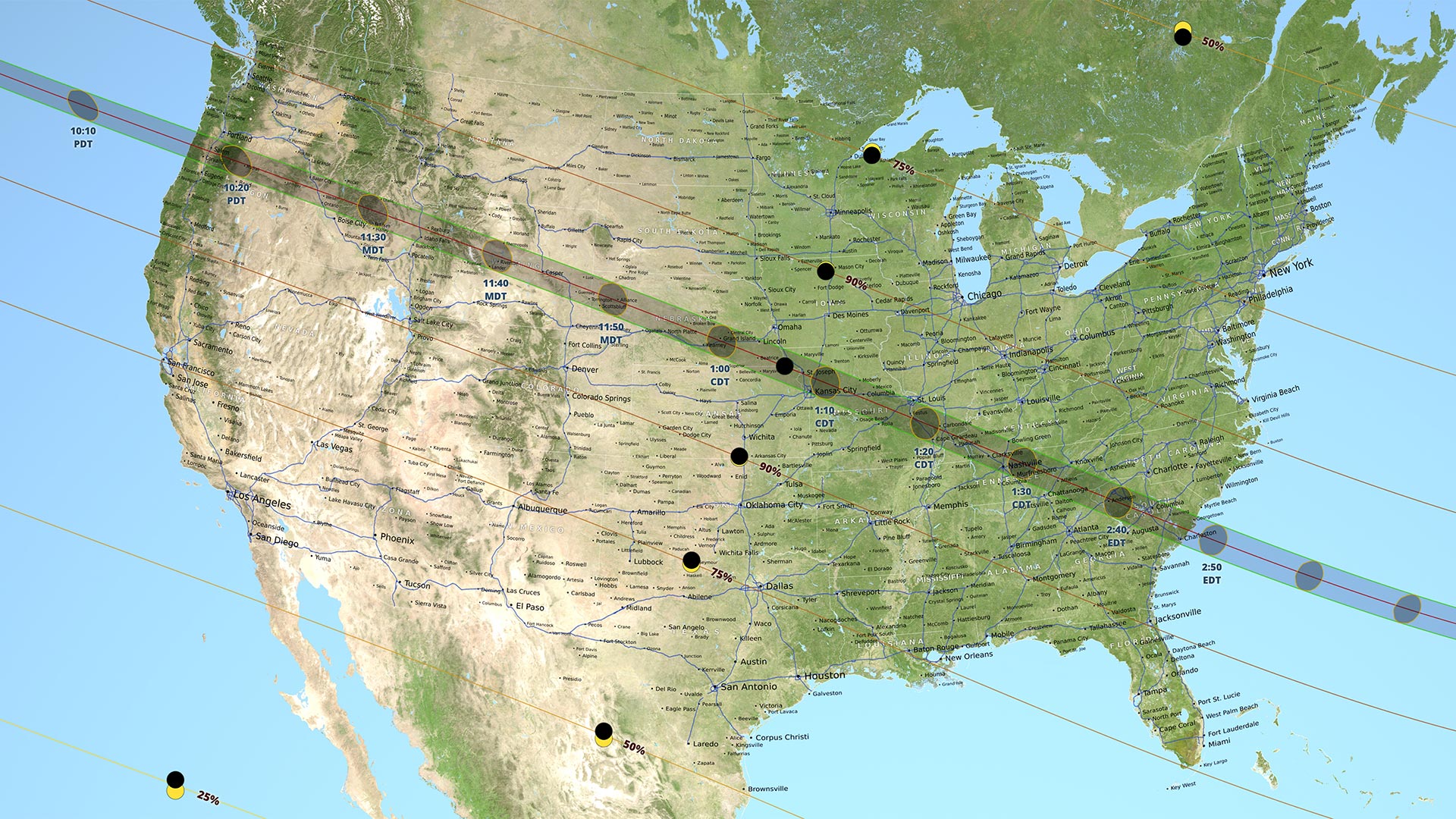 A map of the path of the total solar eclipse occurring Aug. 21, 2017.
NASA's Scientific Visualization Studio
A Tucson-based astronomer is leading a project to document the path of the Aug. 21 solar eclipse from coast to coast.
For the first time in 99 years, a total solar eclipse will cross the continental United States, from Oregon to South Carolina. In Arizona, about 70 percent of the sun will be blocked by the moon.
Astronomer Matt Penn of the National Solar Observatory in Tucson is working with 200 volunteers at 68 points across the country to record changes in the sun's corona during the entire 90 minutes of the eclipse over the U.S. The sky will be dark for about two minutes over any one spot during the eclipse, which begins at 10:15 a.m. Pacific Daylight Time on the Oregon coast.
"Millions of people across the country in the 'path of totality' can walk out on their porch in their slippers and collect world-class data. We don't have to travel to a large telescope on the top of a mountain. You can go in your backyard and, using fairly modest-sized instruments, collect really important research data," Penn said during a NASA briefing in Washington, D.C., Wednesday.
Other scientists outlined their projects, including launching high-altitude balloons to collect data; observing changes on the ground and in the atmosphere; and animal and plant responses to the darkness in the middle of the day.
NASA has a website all about Eclipse 2017.