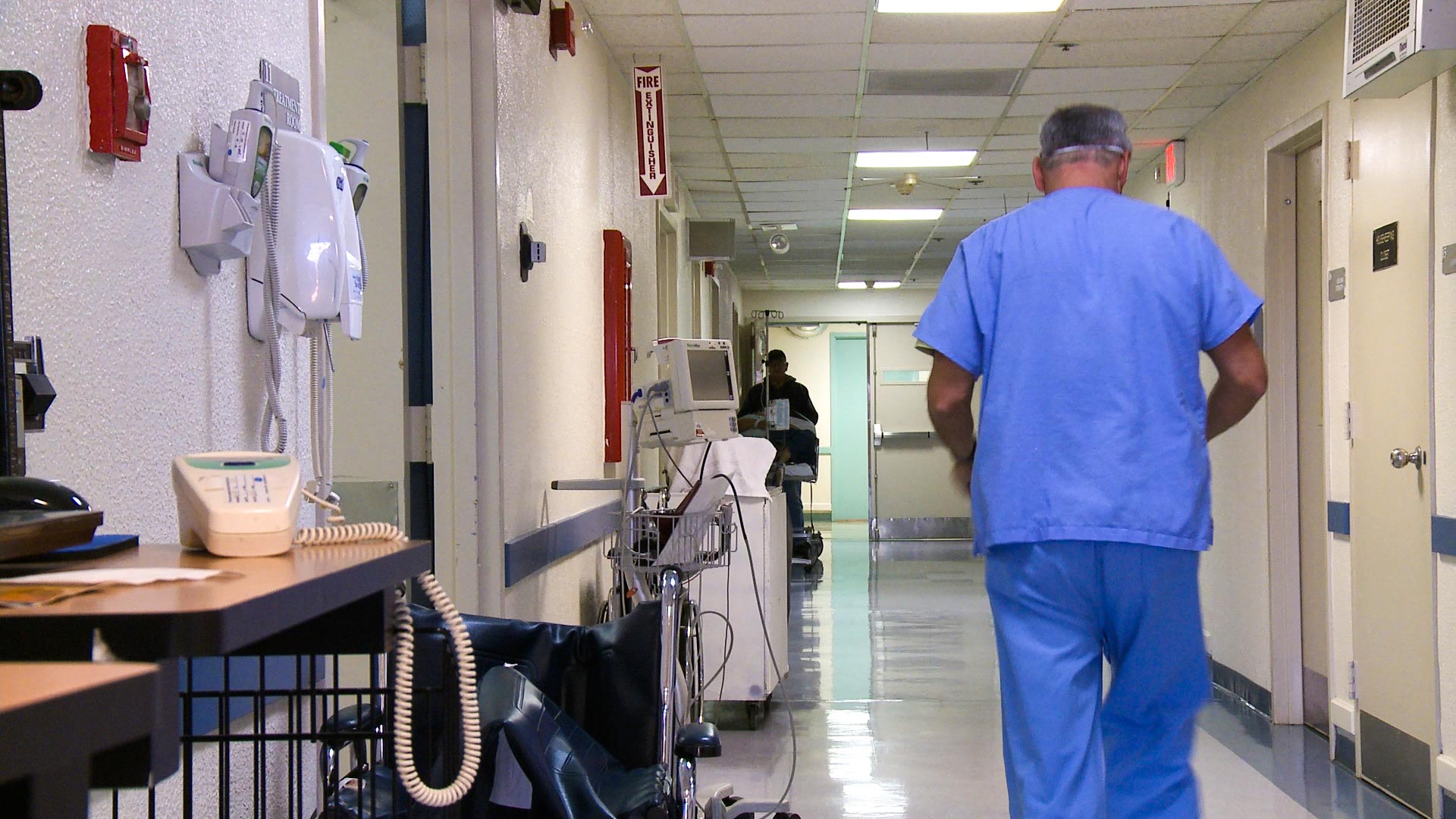 File photo of a hospital hallway.
AZPM Staff
A bipartisan group of U.S. representatives have proposed a five-part plan they say would add stability to the individual insurance market.
The "Problem Solvers Caucus" is made up of 43 House Republicans and Democrats. Southern Arizona Republican Martha McSally and Arizona Democrat Tom O'Halleran are members of the group, which met behind closed doors for three weeks to come up with the plan.
McSally was the GOP lead for negotiations on the health insurance proposal.

"This is the most urgent issue in front of us because so many people are stuck and they cannot get access to affordable health care, many of them with pre-existing conditions right now," said McSally.
"So our idea was to be practical and address the most urgent issue as sort of an incremental solution."
The proposal brings cost-sharing reductions (CSR) under congressional oversight rather than under the U.S. Centers for Medicare and Medicaid Services, which oversees it currently. It also includes a dedicated fund that states can use to reduce insurance payments.
The plan changes the employer mandate. Democrats wanted to keep it while Republicans wanted to see it abolished. The compromise position was raise the threshold for businesses from having 50 employees to having 500.
The proposal also allows states to enter compacts for insurance sales across state lines, and the medical-device tax is eliminated.
The members of the Problem Solvers Caucus are adamant that the plan is not a repeal or a replacement for the Affordable Care Act, more commonly known as Obamacare.
"Our intent is that we wanted to break the fever, to show that there is some common ground on some of the solutions to stabilize the individual market to provide some relief to families and small businesses," said McSally.
House leadership knew the caucus was working on a plan but they were not given the details in advance of the release.
The authors say they want their ideas to start the conversation and proceed through the normal committee process.