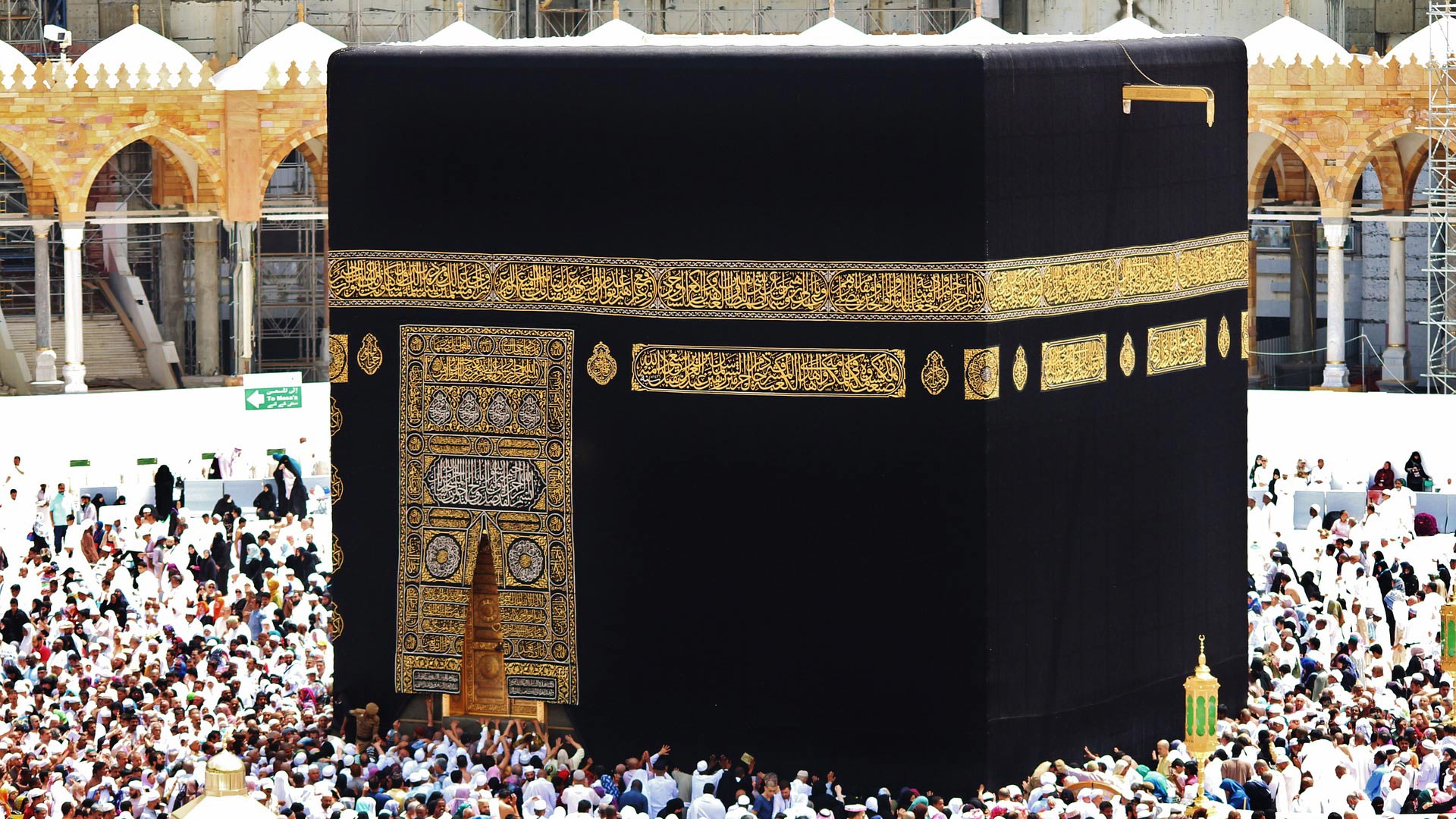 The Kaaba, in Mecca.
Via Pixabay
Two million Muslims are in Saudi Arabia right now to take part in the hajj. It is a multi-day pilgrimage tracing the footsteps of the prophet Mohammed and Abraham.

Hajj is one of the five pillars of Islam. It is not required, but it is recommended that all Muslims perform it at least once in their life time.
Faisal Saleem, a Tucson doctor, attended three years ago with his wife Sadaf and their son Mohammed, then 15 years old.
The hajj begins in Mecca with prayers and walking around the Kaaba, a black cube. Muslims believe Abraham and his son Ishmael laid the foundation of the building.

"After that we go to a place called Mina, where Prophet Mohammed, peace be upon him, stayed overnight. So Muslims follow his footstep," said Sadaf.
After Mina, the pilgrims walk to Arafat, the place where Muslims believe Adam and Eve met. They also believe that is the location of the day of judgment.
"That day we really repent to God, we ask for forgiveness because you will be standing in front of God in that place on the day of judgment," she said.
From there the faithful walk to another site tied to Abraham and his journey to sacrifice his son, as commanded by God. And finally, they return to Mecca to once again circle the Kaaba and pray.
The experience is steeped in centuries of tradition, but Faisal used today's technology to figure out how to wear the traditional clothes, two pieces of unstitched white cloth, required for hajj.
"If you tie it with your feet together you won't be able to move. You will be doing the penguin walk. You have to tie it a certain way with your feet apart, and the scholars over there they explained it to us. And before I went we YouTubed it," he said with a chuckle.
The point of hajj is to follow in the footsteps of the prophets but also to change yourself. For Sadaf, that meant she began wearing a head covering known as a hijab, something she had not done before the hajj.
"I was covering there in the house of God, and when I came back it did not feel right to me that there I was covering, and right when I was done with hajj I take it off. So three years ago I started wearing it. I still wear it," she explained.
Faisal too made some changes. He now makes sure he prays five times a day, one of the pillars of Islam.
"I've been trying to be as regular as I can," he said.
Their son Mohammed was in 10th grade when the family went to Hajj. Originally, only the adults were going, but he insisted he go, too. Three years later, he is now a freshman at the University of Arizona, and the experience is very much still in the front of his mind.
"I was more mindful of the people who were there, there was about 2 or 3 million people, and the majority of them are really poor and they are just on the street. And I saw that I thought to myself how unfortunate they are, how fortunate I am to be living in a first-world country," Mohammed said.
He also said he hopes to go back one day and participate as an adult.
The mindfulness is a large part of the hajj.
"Men, women, children — everyone is together. It doesn't matter what color, caste, creed, how wealthy you are. You know it could be the king of wherever next to me and you are all equal at that point," said Faisal.
This year, hajj runs from Aug. 29 to Sept. 4.