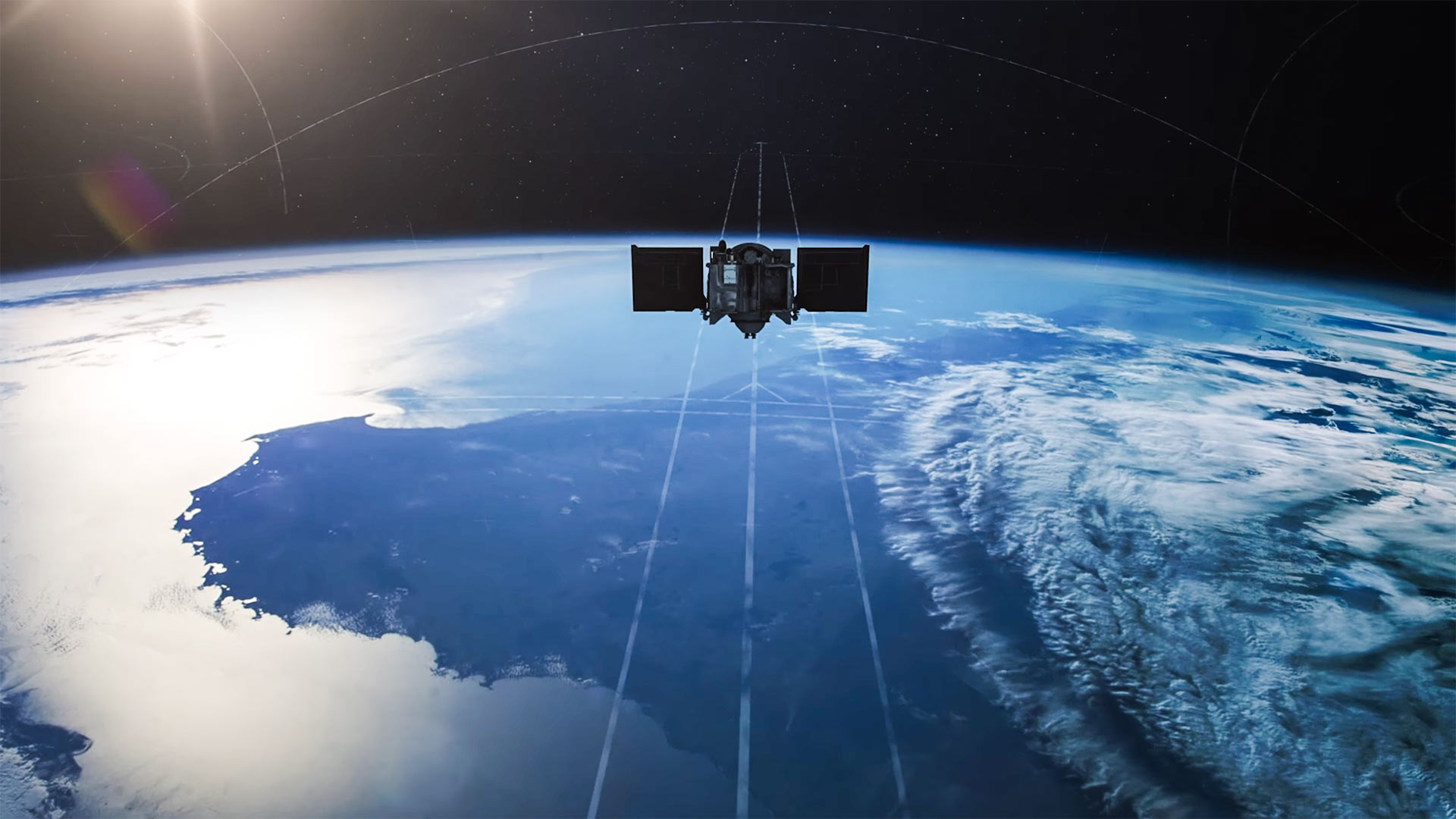 Image from a video illustrating the path the OSIRIS-REx spacecraft is projected to take on its way to the asteroid Bennu.
OSIRIS-REx Mission via YouTube
An asteroid-bound spacecraft operated by the University of Arizona will get a nudge from Earth Friday to align it with its target.
For the past year, the University of Arizona-led OSIRIS-REx spacecraft has been following Earth's orbit around the sun.
Mission engineers are using Earth's gravity to move the OSIRIS-Rex spacecraft instead of burning precious fuel. The gravity boost will propel the spacecraft to its rendezvous next year with the space rock, named Bennu.
"We're going to be utilizing the momentum from the Earth to essentially slingshot us to our trajectory towards Bennu, the asteroid that we'll be approaching in 2018," said science operations engineer Sara Knutson.
The spacecraft will be about 11,000 miles away from Earth's surface for the gravity assist and will be traveling at about 19,000 miles when it approaches Earth.
"We'll be coming down over Australia and then cutting underneath and will fly right over Antarctica, and then it will slingshot us out and we will move away from the Earth at that time," Knutson said.
Instruments on board the spacecraft will power up a few hours later so scientists can get a feel for operating them in space. The cameras will take images of Earth and the moon, and spectrometers will gather thermal and infrared spectral data.
The OSIRIS-REx mission's goal is to orbit the asteroid for several years, find a place to grab a sample and then return the dust to Earth in 2023.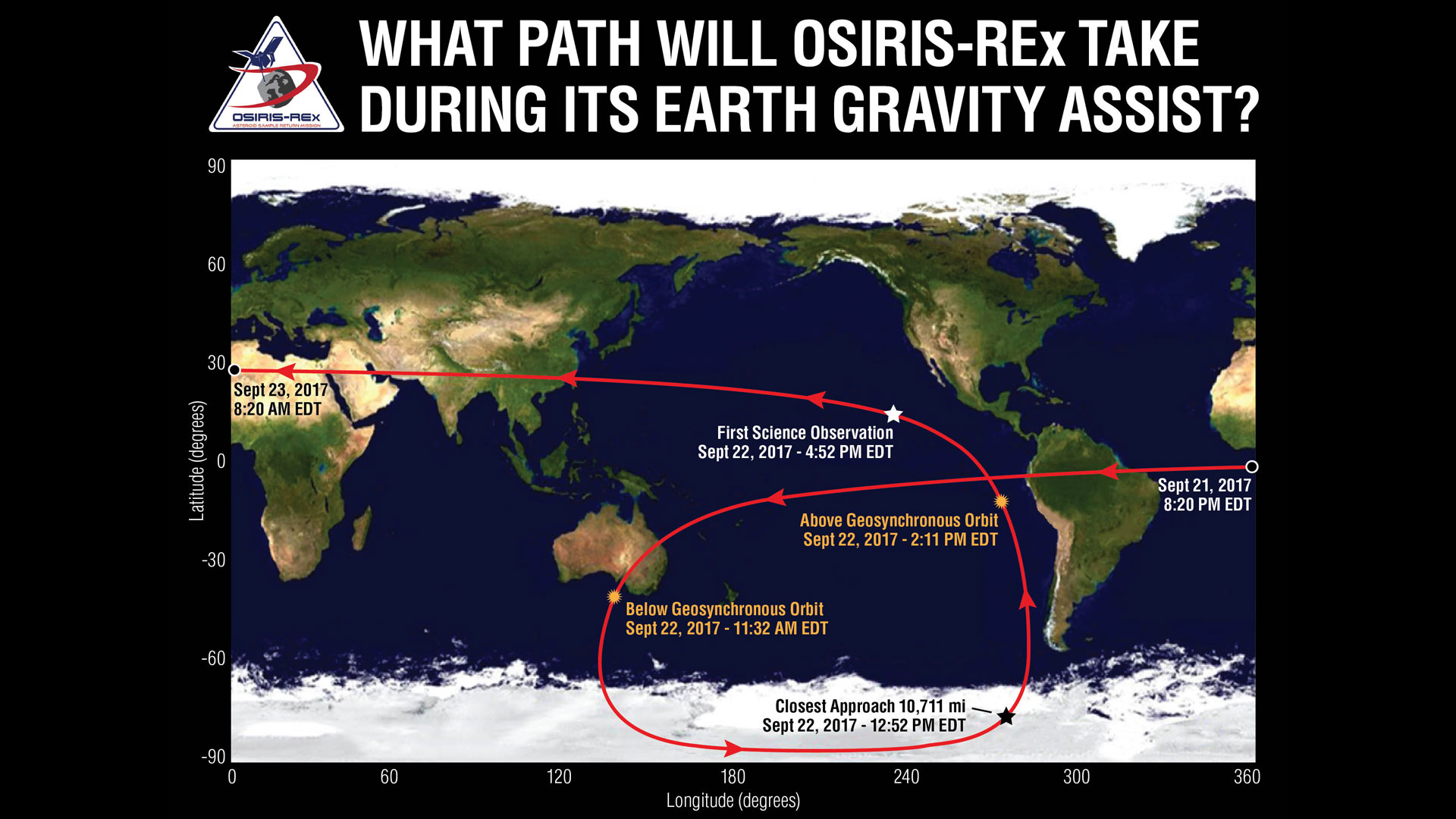 OSIRIS-REx's path over Earth as it gets a gravity assist to the asteroid Bennu.
University of Arizona, Heather Roper