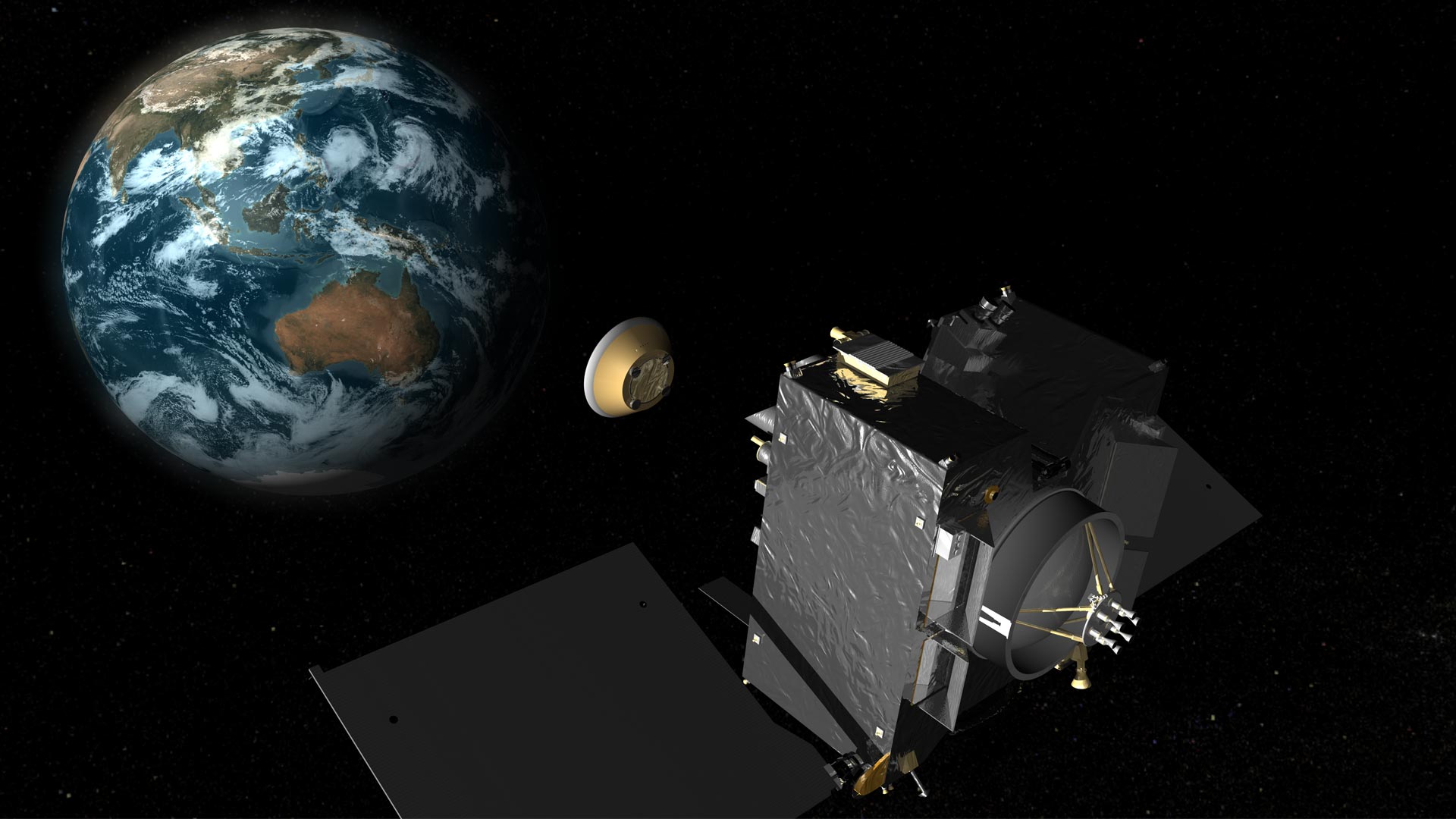 Courtesy of NASA.gov
A telescope atop an Arizona mountain, run by the University of Arizona, was the first instrument to see a spacecraft operated by the UA.
OSIRIS-REx has been orbiting the sun for a year and is about to get a boost from Earth to propel it toward its target, an asteroid called Bennu from which the spacecraft will grab a soil sample and return it to Earth.
A few days short of its one-year launch anniversary, the tiny spacecraft was spotted moving among other asteroids and space objects by the Large Binocular Telescope on Mount Graham, east of Tucson.
UA planetary science assistant professor Vishnu Reddy proposed the observation campaign as a way to help get the telescope back in service after its monsoon season hiatus. Reddy said he hatched the plan on the way home from the recent total solar eclipse. He ran into the telescope's director at the Denver airport and proposed using the instrument to look for the spacecraft.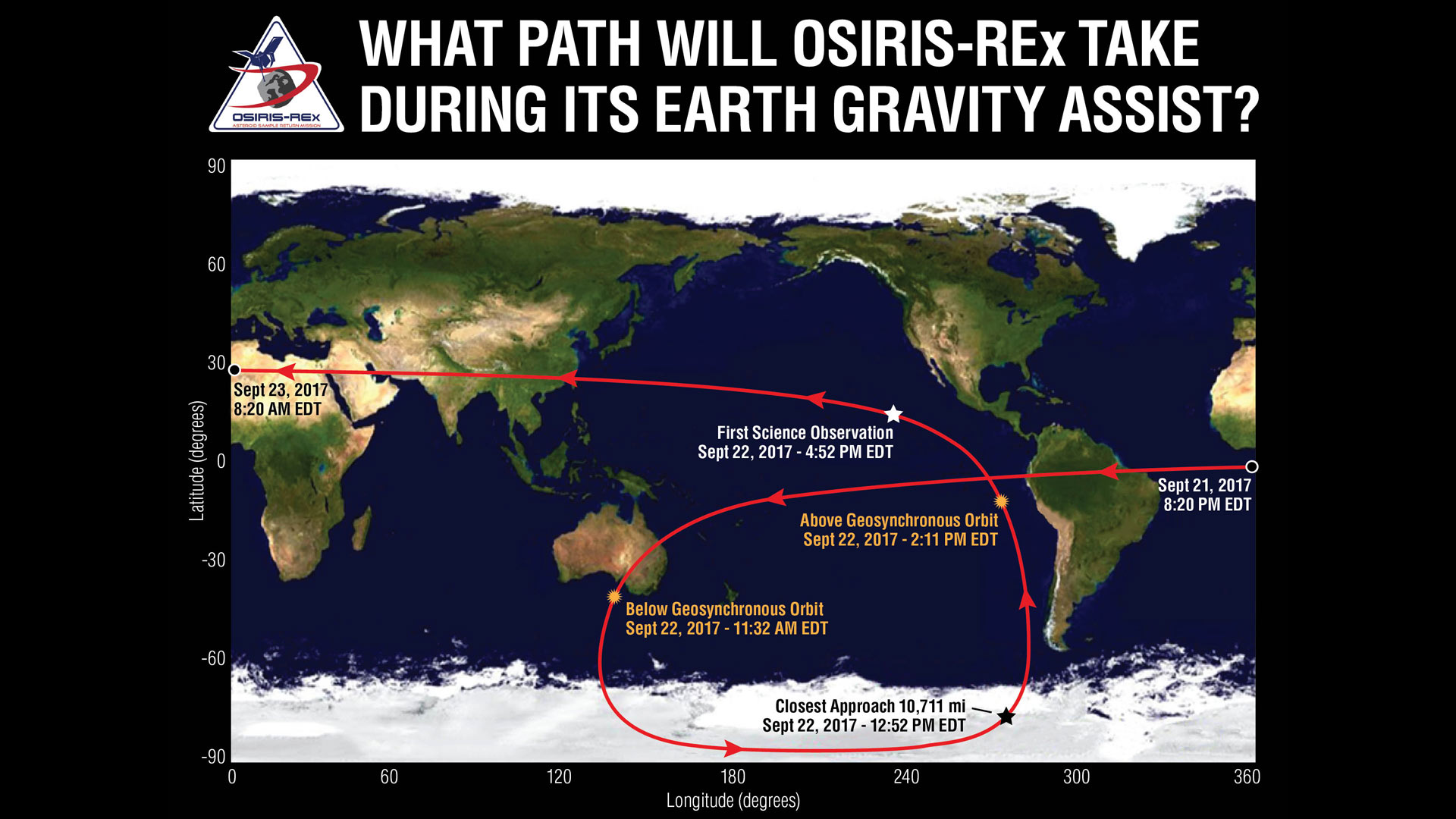 VIEW LARGER OSIRIS-REx's path over Earth as it gets a gravity assist to the asteroid Bennu.

Heather Roper, University of Arizona
Reddy said it wasn't easy trying to differentiate between the spacecraft, which is moving toward Earth, and the many asteroids that zoom across the sky.
"We were looking at fields that were really, really faint. This is a very large telescope, and it was picking up all kinds of asteroids that were in the field of view," he said.
The astronomers collected data for 30 to 45 minutes early on Sept. 2. Reddy said he confirmed that the object was in fact OSIRIS-REx on Sept. 5 by sharing the images with the mission's Carl Hergenrother.
"It was a fun project. I think it is a record for the furthest man-made object ever imaged with a ground-based telescope," Reddy said.
The spacecraft was nearly 4.5 million miles from Earth when it was spotted by the telescope. It will pass under Earth Sept. 22 on its way to Bennu.
OSIRIS-REx launched from Canaveral Air Force Station Sept. 8, 2016. It will reach the asteroid next year and spend several years surveying the half-mile-wide rock before vacuuming up a sample. The sample will be on Earth in 2023.
CORRECTION: This article has been corrected to say Mount Graham is east of Tucson.