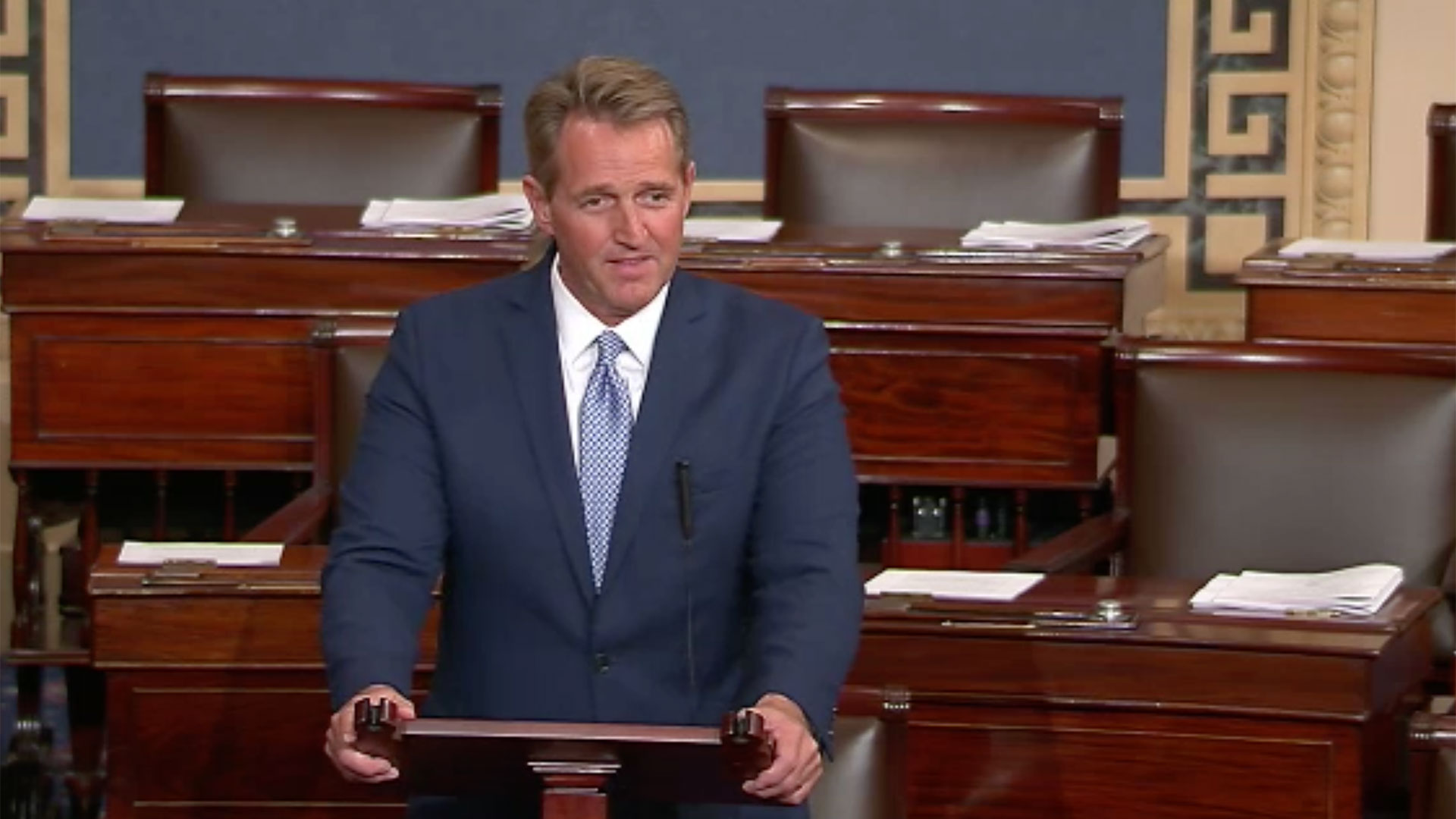 U.S. Sen. Jeff Flake, R-Ariz., on Oct. 24, 2017 announced he will not be seeking re-election.
Via senate.gov
Open seats in the U.S. Senate are rare. Since statehood, "there have only been 11 men who have ever held a U.S. Senate seat in Arizona," said Barrett Marson, a Republican political consultant.
Despite the rarity of open seats, and the fact that Flake is only in his first term in the Senate, Marson said he is not surprised by Flake's announcement that he is not running for re-election.
"Jeff Flake, while voting very consistently with the Republicans and the president, has been saying all the wrong things when it comes to conservatives," said Marson.
Flake has sharply criticized President Donald Trump and the current divisive culture in politics. Despite that, some were surprised by Flake's Tuesday announcement, going so far as to call it "cowardly."
"If you listen to his speech on the Senate floor [Tuesday], if he really believes all those things, he should stay and fight. And I think this is a weird reaction to what he is claiming the problem is," said Andy Barr, Democratic strategist.
What Flake sees as the problem in American politics is that "reckless, outrageous and undignified behavior has become excused and countenanced as 'telling it like it is,' when it is actually just reckless, outrageous and undignified."
In a speech on the Senate floor, Tuesday, Flake continued to explain his reasoning for not seeking a second term.
"When such behavior emanates from the top of our government, it is something else. It is dangerous to our democracy."
In his speech, he called for a return to what he referred to as "traditional conservative values" and said the Republican Party has abandoned its core principles.
"We must be unafraid to stand up and speak out, as our country depends on it, because it does," Flake said. "I plan to spend the remaining 14 months of my Senate term doing just that."
"When such behavior emanates from the top of our government, it is something else. It is dangerous to our democracy" — Sen. Jeff Flake, in a speech announcing he will not run for re-election.
Following the speech, Sen. Majority Leader Mitch McConnell thanked Flake for his service.
"We just witnessed a speech from a very fine man. A man who clearly brings high principles to the office every day."
Sen. John McCain told Flake and the rest of the Senate that serving with Flake was one of the "great privileges of my life."
"When the Flake service to this country and this Senate is reviewed it will be one of honor, of brilliance, of patriotism and love of country. And I thank you, and God bless you and your family," said McCain.
---
An open Senate seat in Arizona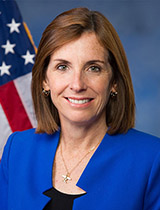 U.S. Rep. Martha McSally. (PHOTO: Via congress.gov)
Back in Arizona, people were wondering who gets in the race for U.S. Senate now that it is an open seat.
"Martha McSally, your congresswoman in Tucson, I would say, would be a leading candidate in the race if she decides to get in," said Marson, the Republican consultant.
McSally's office did not comment on the prospect when contacted by Arizona Public Media.
Republican Kelli Ward is already in the race. A week ago, former White House adviser Steve Bannon endorsed her and joined her for a fundraiser in Phoenix. But many Republicans view her as a fringe candidate. She ran against and lost to John McCain in a 2016 Republican Senate primary.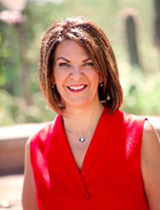 Former Arizona legislator Kelli Ward.
An open seat, however, will bring plenty of competition and interest from other Arizona members of Congress, including Paul Gosar, David Schweikert and Trent Franks, according to Republicans.
State Treasurer Jeff DeWit, former Arizona Republican Party chair Robert Graham and Gov. Doug Ducey are also names mentioned as people who could run for the open Senate seat.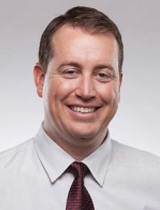 Jeff DeWit, Arizona state treasurer.
On the Democratic side of the ticket, Congresswoman Kyrsten Sinema announced last month she would challenge Flake.
"[She] has $4 million in the bank and has easily won election three times in a very competitive Congressional seat," said Democratic strategist Rodd McLeod, explaining why Sinema is the Democrat to beat.
Another Democrat mentioned as a possible candidate is former Congresswoman Ann Kirkpatrick. She lost to John McCain in the 2016 election.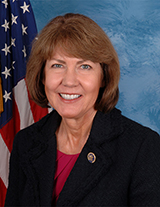 Former Democratic U.S. Rep. Ann Kirkpatrick. (PHOTO: Via congress.gov)
She moved from Northern Arizona to Southern Arizona after the loss and is now challenging Congresswoman McSally in Arizona's 2nd Congressional District. It would appear that, no matter McSally's decision, Kirkpatrick is not planning to take another run at the Senate.
"Ann Kirkpatrick has made it clear — she's running for Congress," said McLeod, who also serves as a campaign spokesman for Kirkpatrick.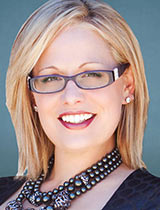 U.S. Rep. Kyrsten Sinema. (PHOTO: Via congress.gov)
The race for U.S. Senate in Arizona was expected to be one of the most expensive and competitive races in the nation before Flake announced he wasn't running.
Political operatives now say it will be even more expensive. Sinema has $4 million in her campaign account. Anyone hoping to get in the race will have to raise millions before primary day, which is just 10 months away.
Watch Flake's announcement below.