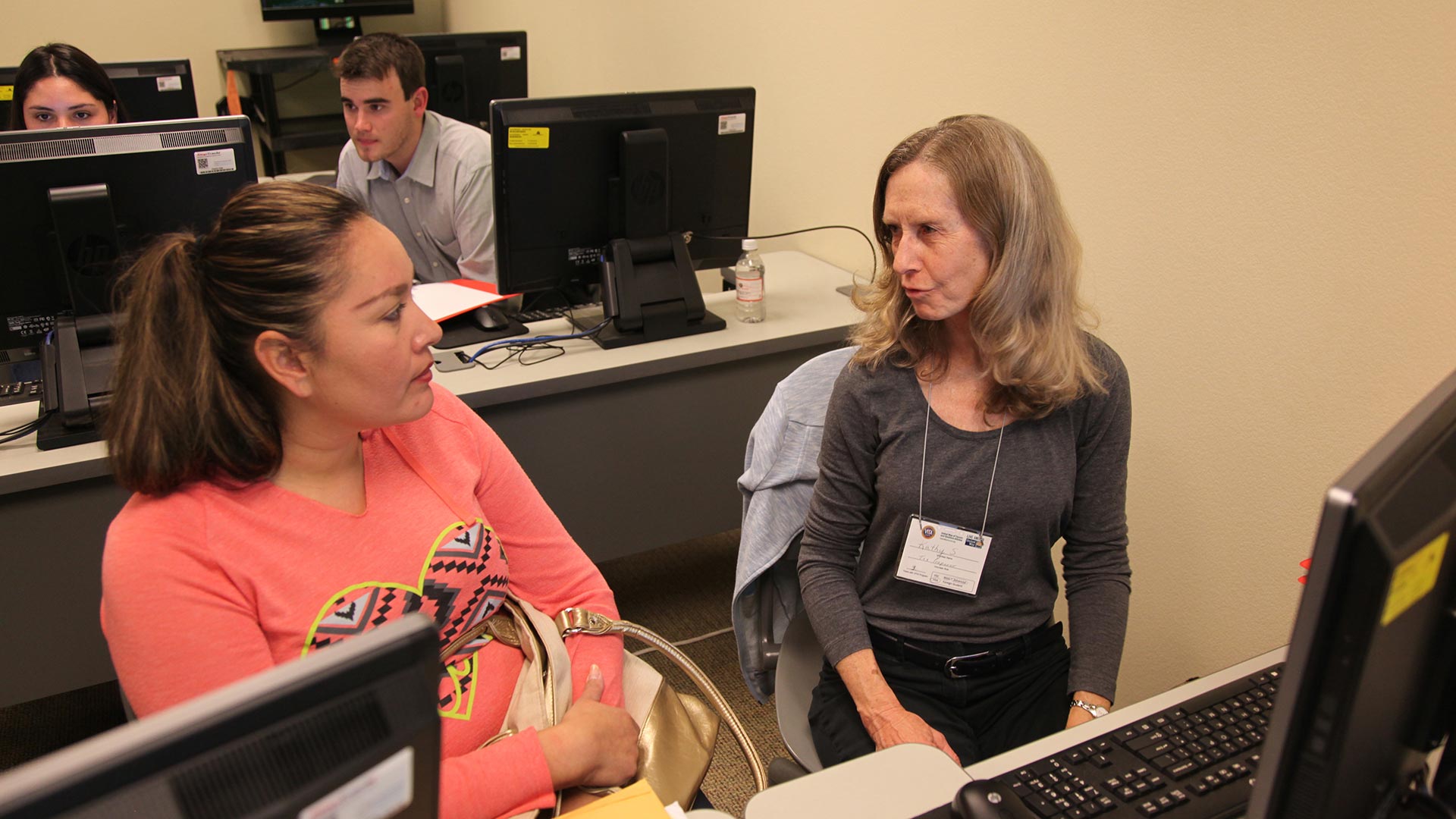 Volunteer tax preparer Katherine Steiner helps a taxpayer prepare her return.
Zac Ziegler
The IRS-funded Volunteer Income Tax Assistance program is recruiting people to help middle-to-low income people in Southern Arizona file their taxes.
Training for the program begins in December, and anyone can volunteer to help.
"It doesn't require that you have an accounting degree," said Bill Brunson, IRS spokesman. "So if you like to work with numbers, you're interested in computers or you just want to help out in the community, this program is for you."
The program offers a variety of roles for volunteers.
"You don't just have to prepare taxes," Brunson said. "You can be a site manager or you can be a meeter-greeter, somebody that would say hello to the person that comes to the door for the tax help and make sure they have all the paperwork needed."
Those who want to volunteer with VITA can contact the local service provider, the Pio Decimo Center. More information is available here.