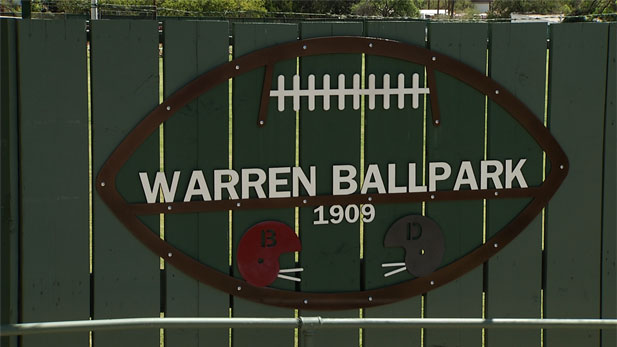 Bisbee's Warren Ballpark is the oldest baseball stadium in Arizona, and one of the oldest in the country.

AZPM
Fans of baseball in early Bisbee sat in their cars and drank bottled soda while watching the action. That's the vision from a University of Arizona professor who is unearthing artifacts from Bisbee's Warren Ballpark.
Robert Schon, a U of A archeologist, believes the items can help him put together a puzzle describing the leisure life of Bisbee residents in the early 1900s.
He is conducting an excavation project that looks at the off-the-field history of the Warren Ballpark.

Schon's research focuses on the people who attended baseball games in Bisbee a century ago, and he said he's found evidence showing they enjoyed soft drinks instead of beer.
"You think about going to a ball game and drinking a cold one, but in Bisbee there isn't too much of that," he said.
Historians write the United States became famous for fitness and sports in the early 1900s, but Schon said that popularity apparently did not transfer itself to alcohol.

He found pieces of broken bottles where the Warren ballpark's old grandstands used to sit, and traced them to a soda drink bottling company in Southern Arizona.