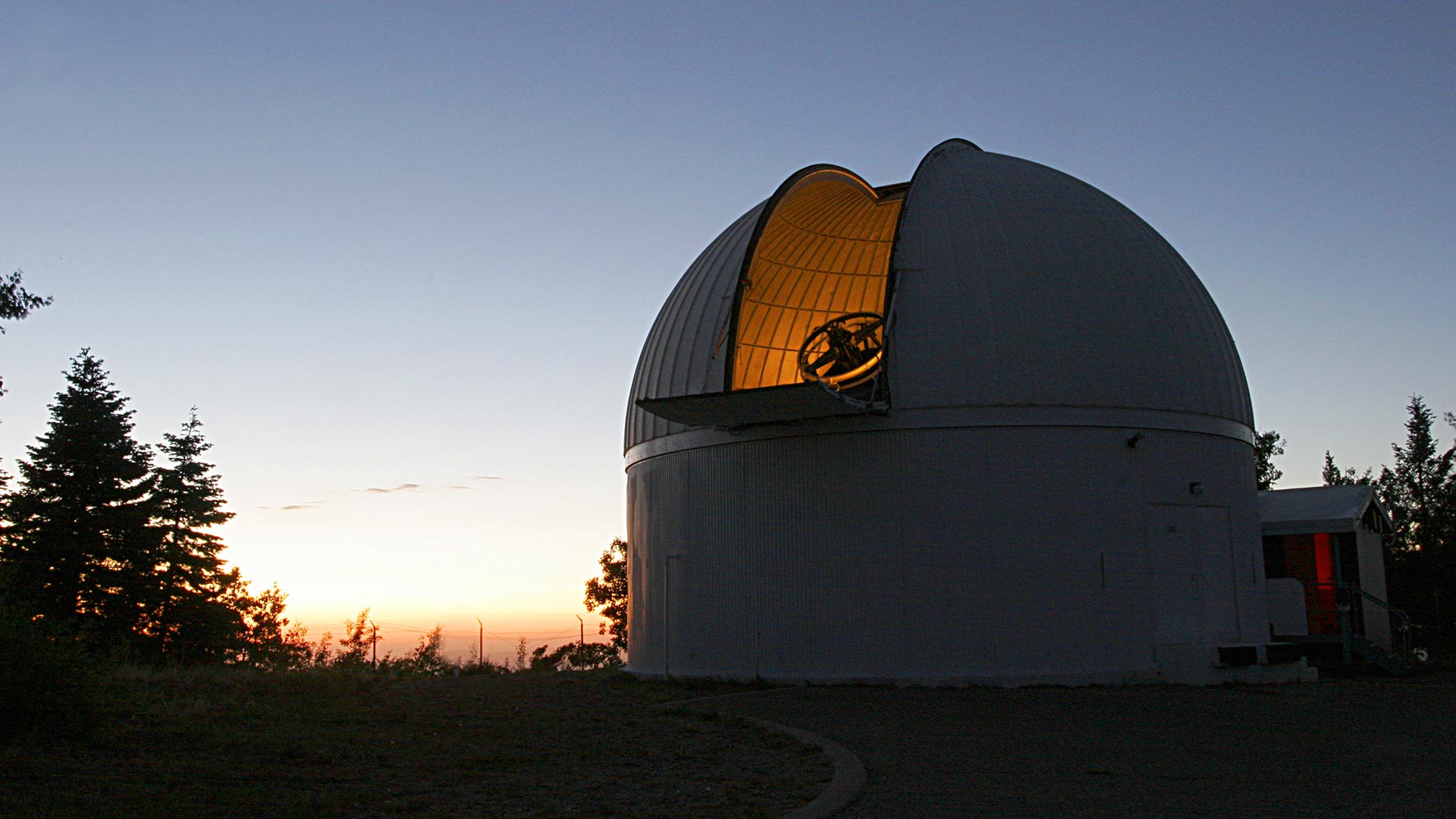 Catalina Sky Survey's 60-inch telescope atop Mount Lemmon.
Catalina Sky Survey/UA
Finding asteroids that are approaching Earth is not a competitive sport, but Tucson-based Catalina Sky Survey blew the competition out of the sky in 2017.
Catalina, based at the University of Arizona, is one of four programs in the United States that identify and track space rocks that are larger than 140 meters, or about 460 feet across. The total NASA-funded effort logged more than 2,000 last year, a record.
"Catalina Sky Survey found 990 new near-earth objects. That's almost half of the whole haul for the year," said Eric Christensen, the survey's director.
Christensen credits new instruments, improved software and a talented team of sky watchers for the survey's success.
"The new instruments just help us cover more sky in a given night. We're covering anywhere from two to four times more sky than we were covering say in 2015," he said.
In addition to the record-setting one-year total, Christensen said the survey's best month was October, when 211 potentially hazardous near earth objects were discovered, and the single best night was Oct. 16 when the team logged 29 asteroids.
Christensen said the program got a Christmas present with news that its NASA funding was extended for three more years.
Since the late 1990s the sky surveys have searched for potentially hazardous asteroids which could pose an impact threat to Earth.