Composer, singer & guitarist Joey Burns and guitarist Connor Gallaher play exclusive acoustic versions of three songs featured on the 2018 Calexico album "The Thread That Keeps Us", recorded by Jim Blackwood in the AZPM Radio Studio.
Andrew Brown
Featured on the February 2nd, 2018 edition of ARIZONA SPOTLIGHT with host Mark McLemore:
In 2012, the Obama administration announced a 20-year ban on uranium mining near the Grand Canyon. It's one of the measures that's potentially on the chopping block as President Donald Trump moves to reverse numerous Obama-era programs. Mark talks to Vanessa Barchfield about her trip to northern Arizona, to meet people on both sides of the debate about the potential impacts of uranium mining in the state. The resulting television story airs this weekend on Arizona 360...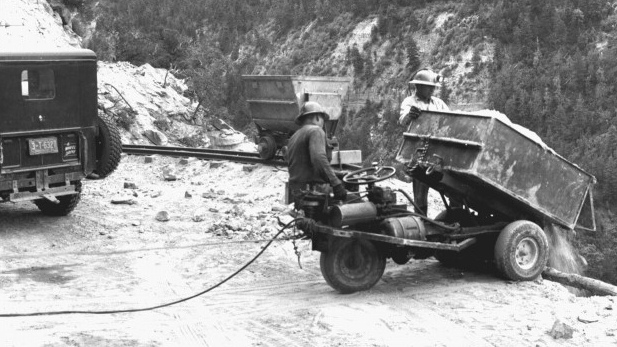 Navajo uranium miners dump tailings over the side of a mesa in a photo dated 1952.

Courtesy Navajo Nation Museum
Poet and playwright Robert Beverly returns to share a story about a time when Lady Melody crossed paths with Mister Intensity, and the beautiful music that was the result, in A Song for You and Me...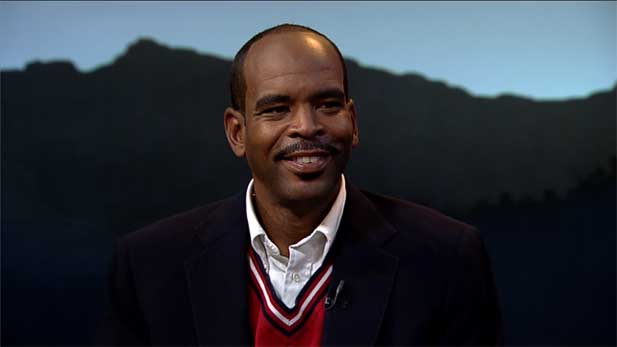 Tucson-based poet & playwright Robert C. Beverly

APZM
And, the music on Arizona Spotlight has always been provided by Calexico, a band from Tucson that has found a worldwide audience for its uniquely Southwestern sound. January 26th, 2018 was the release date for The Thread That Keeps Us, Calexico's first new album in three years.
Joey Burns of Calexico performs an exclusive acoustic Spotlight Session that highlights songs from The Thread That Keeps Us. Burns is joined by Connor Gallaher on electric guitar, and the session was recorded & produced by Jim Blackwood in the AZPM Radio Studio.
Listen to the music from the session: Voices in the Field / Town & Miss Lorraine / End of the World With You