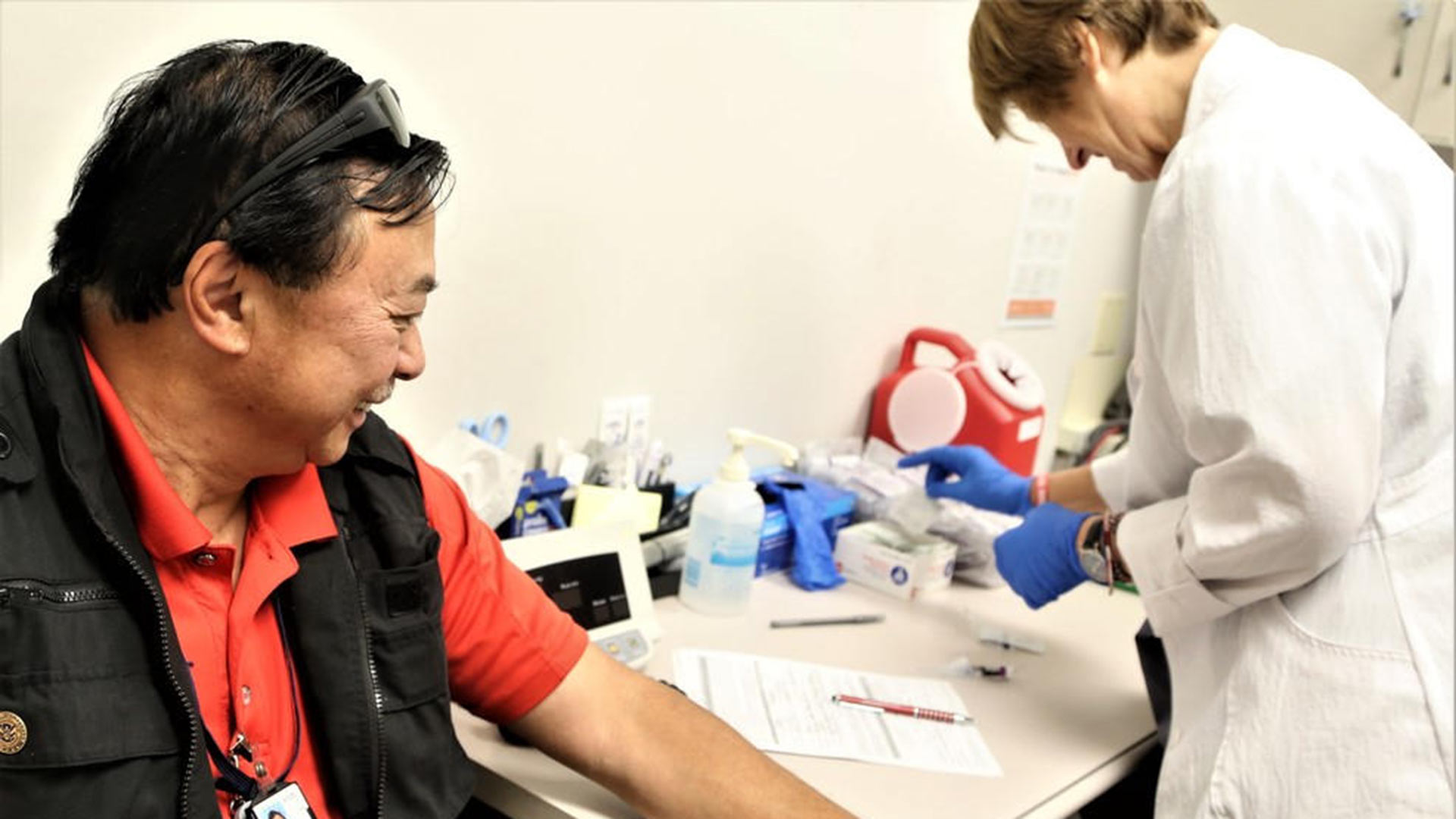 A man gets ready to receive a flu shot, 2016.
FEMA/Rossyveth Rey-Berrios
Research being done at the University of Arizona is reshaping how flu vaccines will be made in the future by studying strains of the virus that first affected people in an earlier time period.
There are three types of flu, but within those types, each virus has a specific strain. One example would be H1N1, sometimes referred to as "swine flu" following a 2009 pandemic.
The most common strain of flu currently affecting people in Arizona, known as H3N2, is linked to a strain kids were exposed to in 1968, according to Michael Worobey, the head of the ecology and evolutionary biology department at the UA.
"If you were born in 1968, your very first exposure to influenza was to the virus that is wreaking havoc in Arizona this year," Worobey said. "Maybe the key thing is a virus can hurt you if it's quite different than what your immune system imprinted on that very first time you saw influenza as a kid."
According to the Arizona Department of Health, there have been more than 3,000 reported cases of H3N2, the most out of all viruses this year.
"2009 will go down in the record books as less damaging then the year that we are in. The current flu season is a bad one" — Michael Worobey
Worobey said the research is reshaping how flu vaccines will be made in the future, impacting the national strategy for dealing with the pathogen. He said it is still not too late to get a flu shot and advises doing so.

Since October, the flu has been linked to 523 deaths in Arizona and is still widespread throughout the state.

Follow Brandon Mejia on Twitter or contact him via email at BMejia@azpm.org.