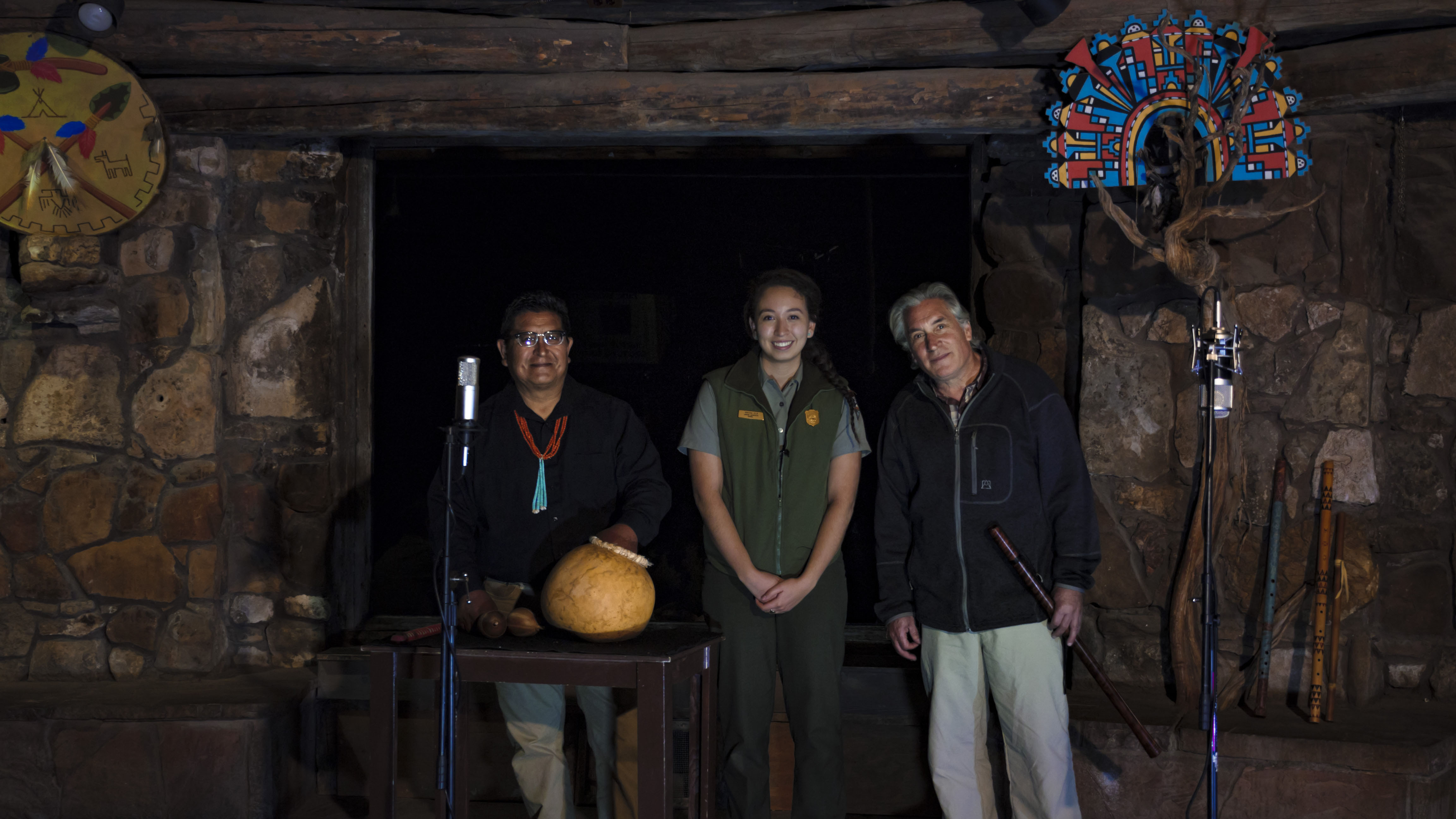 Clark Tenakhongva, Veronica, a Grand Canyon park ranger, and Gary Stroutsos in the Grand Canyon's Desert View Watchtower.
Levi Davis
Featured on the April 6th, 2018 edition of ARIZONA SPOTLIGHT with host Mark McLemore: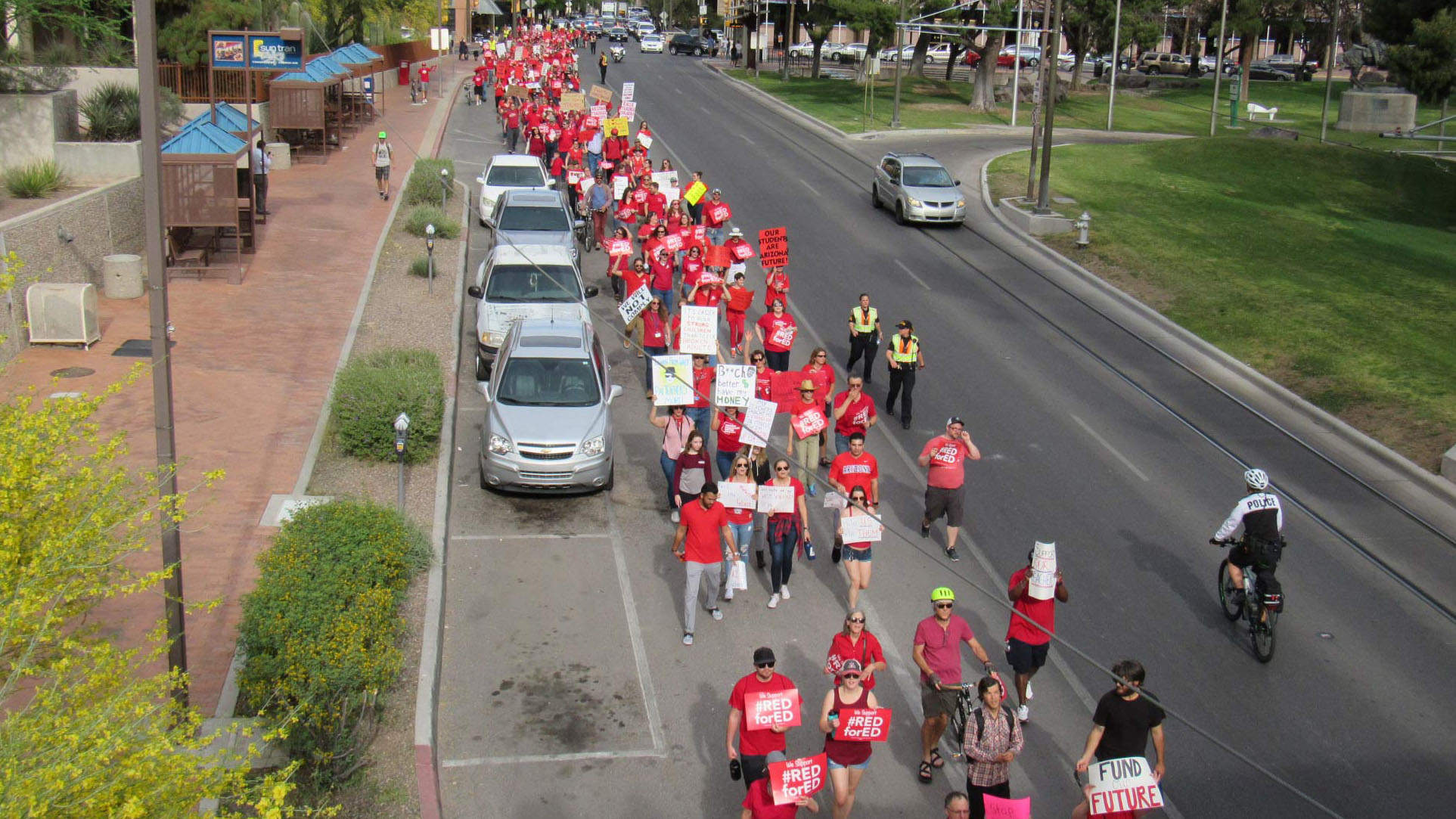 Educators from across the state gather in downtown Tucson to protest on behalf of education funding.

Brandon Mejia
Nick O'Gara visits the Tohono O'odham Nation in Sells, Arizona to meet some women there who play "Toka" - a very old sport that is gaining new popularity.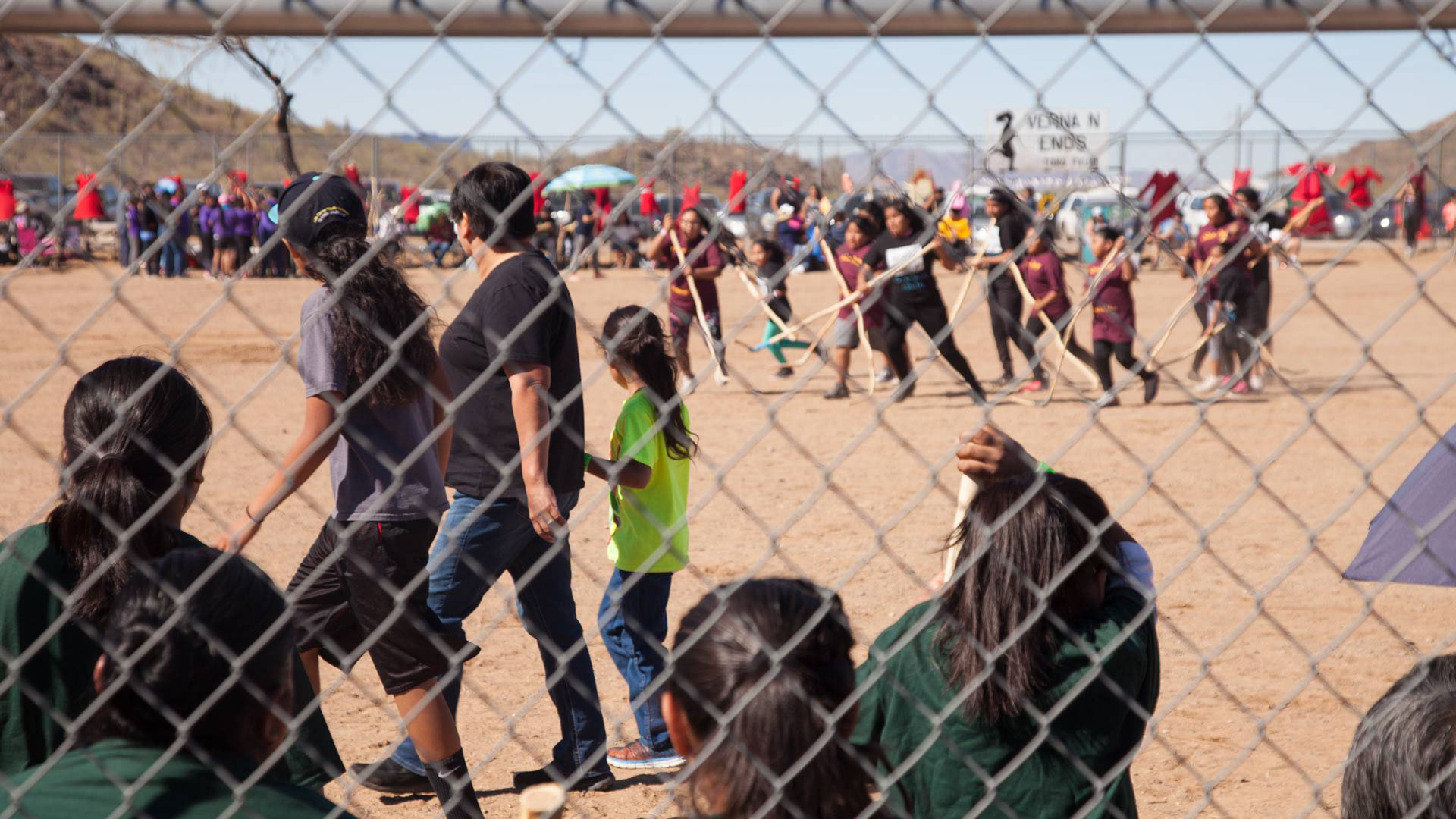 A game of toka underway in Sells, Arizona.

AC Swedbergh/AZPM
Gary Stroutsos performing in The Desert View Watchtower at the Grand Canyon for the music & video project "Ongtupqa".

Levi Davis
And, "Love Letters to the Library" returns, with University of Arizona student Mely Bohlman writing about the fun she has learning about her community as a library book-bike volunteer.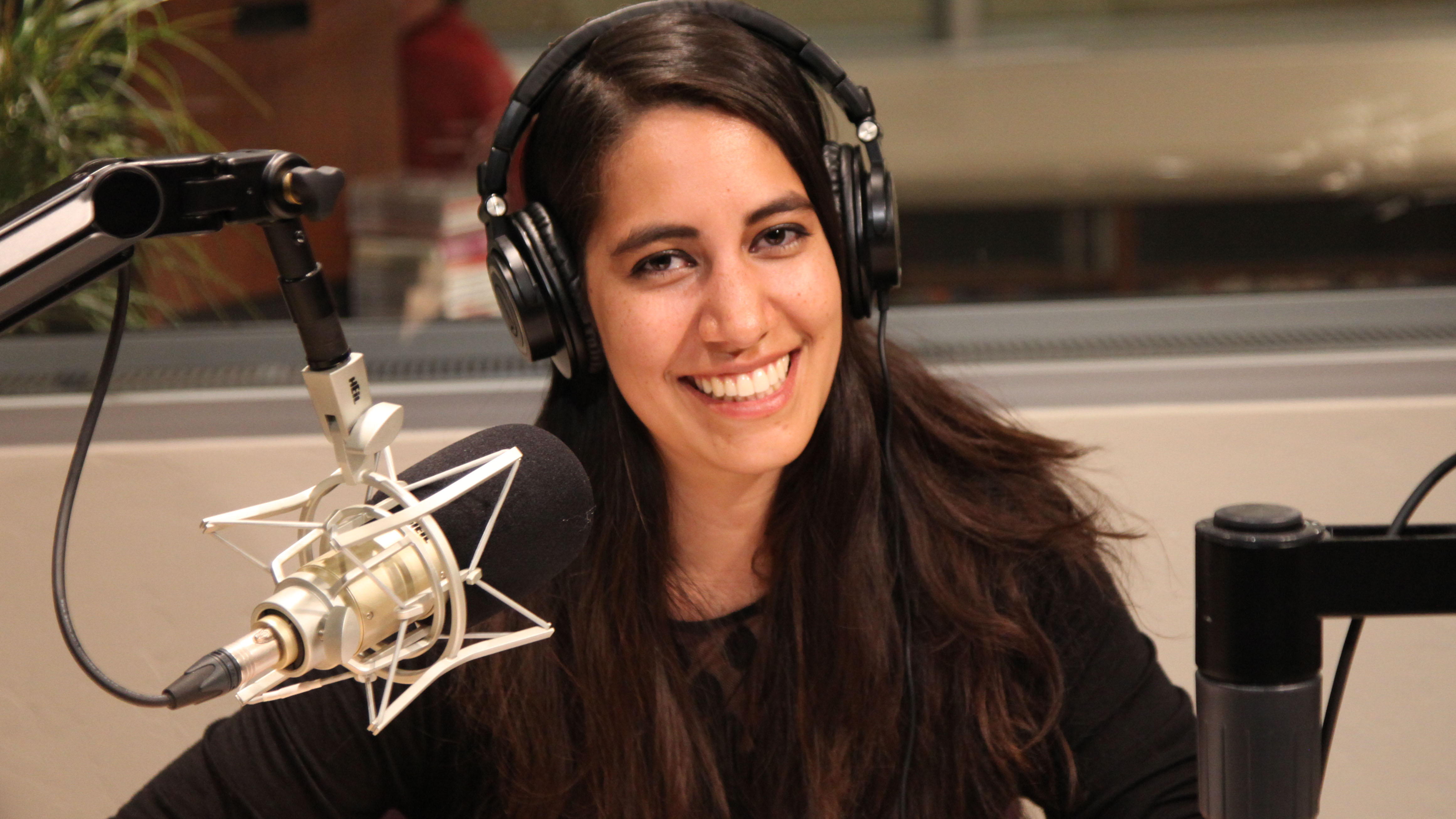 UA student Mely Bohlman, an enthusiastic Library Book Bike volunteer, in the AZPM radio studio.

Colleen Greer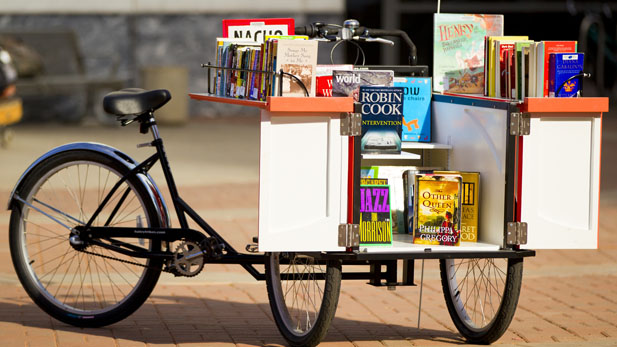 Photo of Pima County's first Book Bike on January 30, 2012 at the Joel D. Valdez Main Library. The modified cargo bike, made by Haley Tricycles in Philadelphia, is outfitted with book shelves. Donated books are given away during appearances.