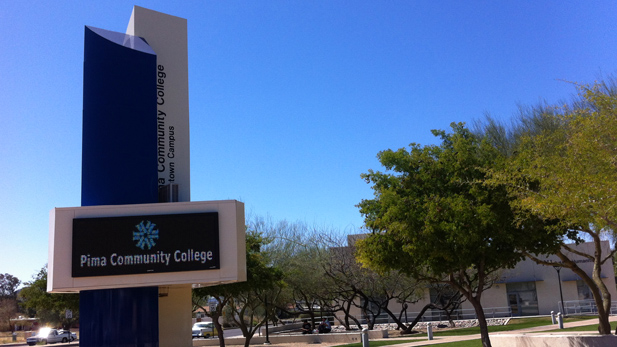 Pima Community College Downtown Campus.

Fernanda Echavarri, AZPM
Pima Community College employees are bracing for some bad news.
PCC's administration has invited nearly 1,300 faculty and staff to a closed-door meeting to discuss layoffs planned for the coming year. Spokeswoman Libby Howell says about 50 staff, 10 faculty members, and four administrators will be cut, but the question is how they'll be chosen.

"Will it be done by seniority? Will it be done by employees who have to reapply for their jobs? Will it be based on, 'We no longer need certain positions or as many of them?' So, all that is still part of what's being worked on," Howell said.
Arizona law limits how much community colleges can spend per student, and since fewer students are going to community college, budgets have to be cut. Pima saved $5 million last year by not filling open positions. But over the next two years, the college will have to eliminate another $5 million per year, and Howell says layoffs are the only way to do that.
All Pima campuses will be closed from 2-5 p.m. Friday for the in-service meeting.