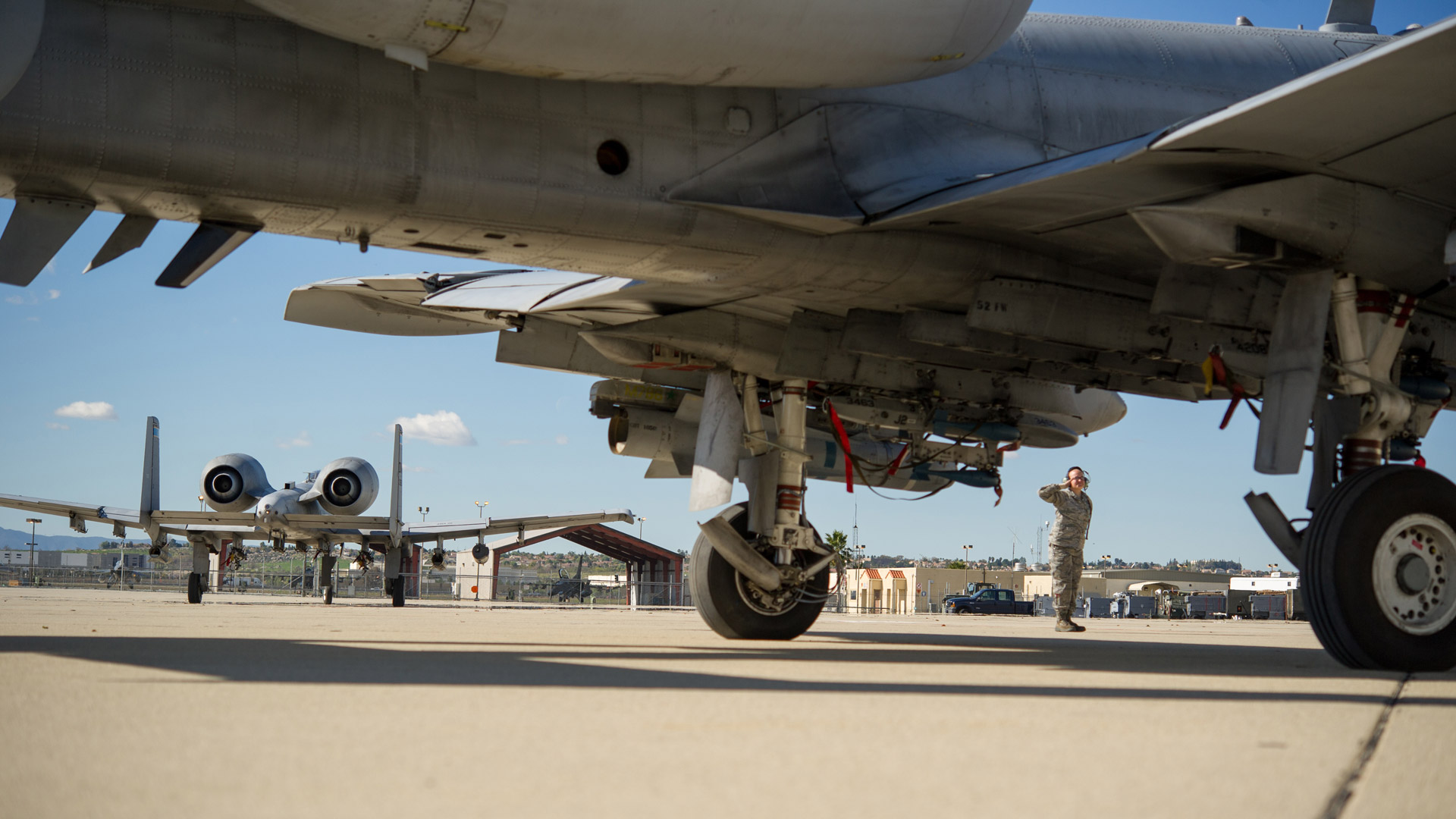 A-10s from Davis-Monthan Air Force Base taxi at March Air Reserve Base, California. February 1, 2016
U.S. Air Force/Senior Airman Steven A. Ortiz
Air Force officials previously promised to keep the A-10 fighter plane flying until at least 2025, but the question now is, "How many?"
During April 12 testimony in front of a U.S. House Committee, Lt. Gen. Jerry Harris said that in the coming years the Air Force plans to cut the number of A-10 squadrons from the current nine to six.
"We are not confident that we are flying all of the A-10s that we currently possess through 2025 with our plan," said Harris.
U.S. Rep. Martha McSally, a former A-10 pilot, said that is unacceptable.
McSally said the nine current units are stretched and taking away three units will not help.
The last A-10 was built in the mid-1980s. Most are in line for new wings, a program funded in the Defense Department budget.
The A-10 is the primary plane flown at Tucson's Davis-Monthan Air Force Base.