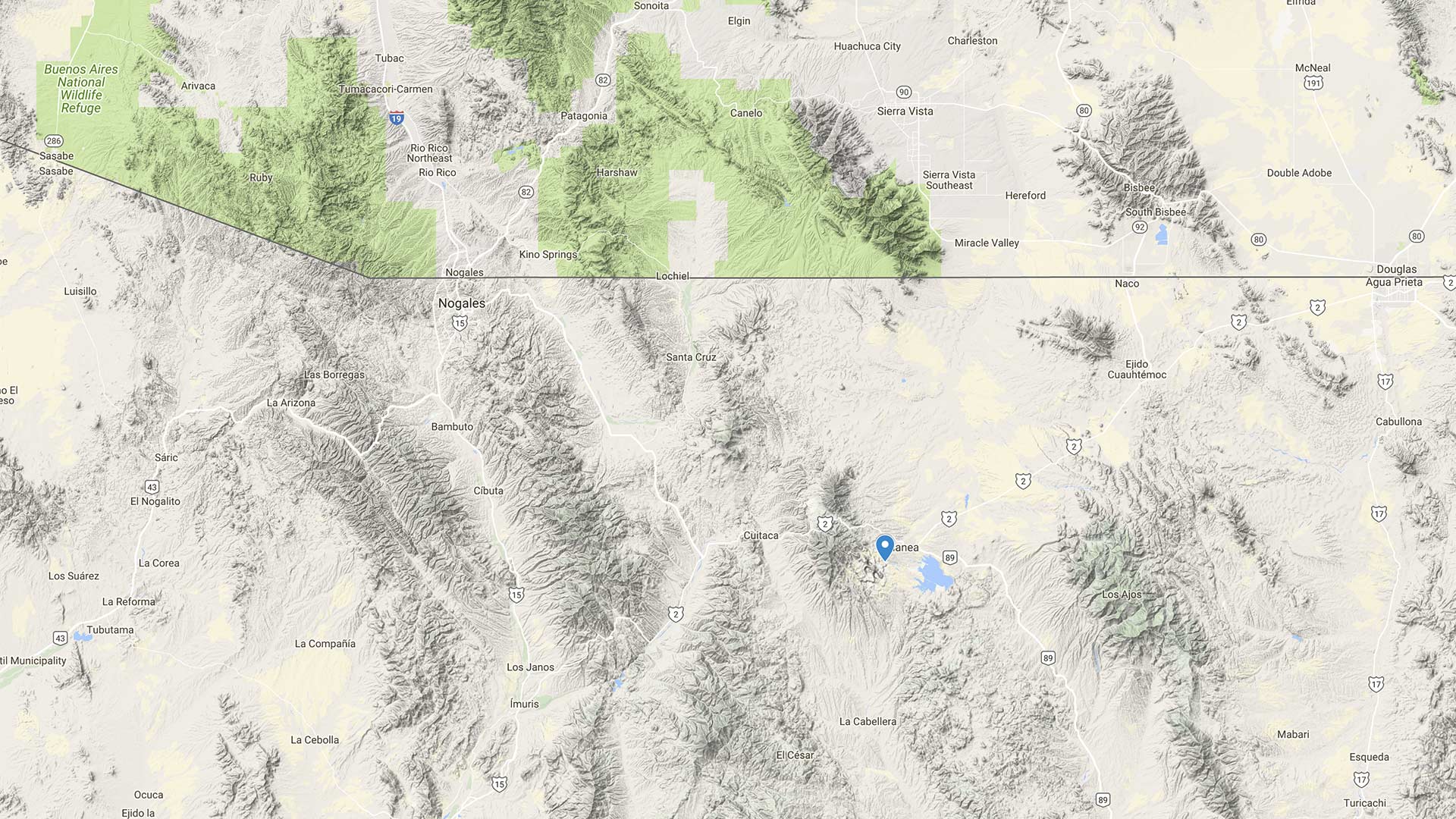 Google Maps image showing the location of the Buenavista del Cobre mine in the Mexican State of Sonora.
AZPM
The Mexican Supreme Court has agreed to hear two cases against mining company Grupo Mexico over an acid spill about 25 miles south of the Arizona border that contaminated two rivers and left thousands of people without drinking water in 2014. 
The Supreme Court said earlier this month that it will hear cases on whether local residents have the right to challenge how a private trust established for victims was managed and on the geographical area from which residents can claim a mine's activities affects them, according to the Mexico City-based non-profit PODER, a plaintiff in the case. 
In August 2014, about 10 million gallons of copper sulfate acid solution spilled into the Bacanuchi and Sonora rivers from the Grupo Mexico mine Buenavista, about 25 miles south of the Naco border crossing. The spill led to potable water shortages for an estimated 22,000 inhabitants and at least 320 documented cases of people with health complications as a result of contaminated water. 
Grupo Mexico established a trust with the equivalent of $150 million for those who were affected. The Mexican government closed that trust in 2017 after roughly $85 million had been doled out.
One of the lawsuits now under consideration by Mexico's Supreme Court could allow residents to challenge how the trust was managed, according to PODER attorney Luis Miguel Cano. The other could broaden the geographical areas under which people could claim to be affected by mining activities, Cano said in a statement.   Grupo Mexico is among the world's largest copper producers, with Asarco, a U.S. subsidiary, based in Tucson. Asarco has smelting plants based in Pima, Pinal and Gila counties.