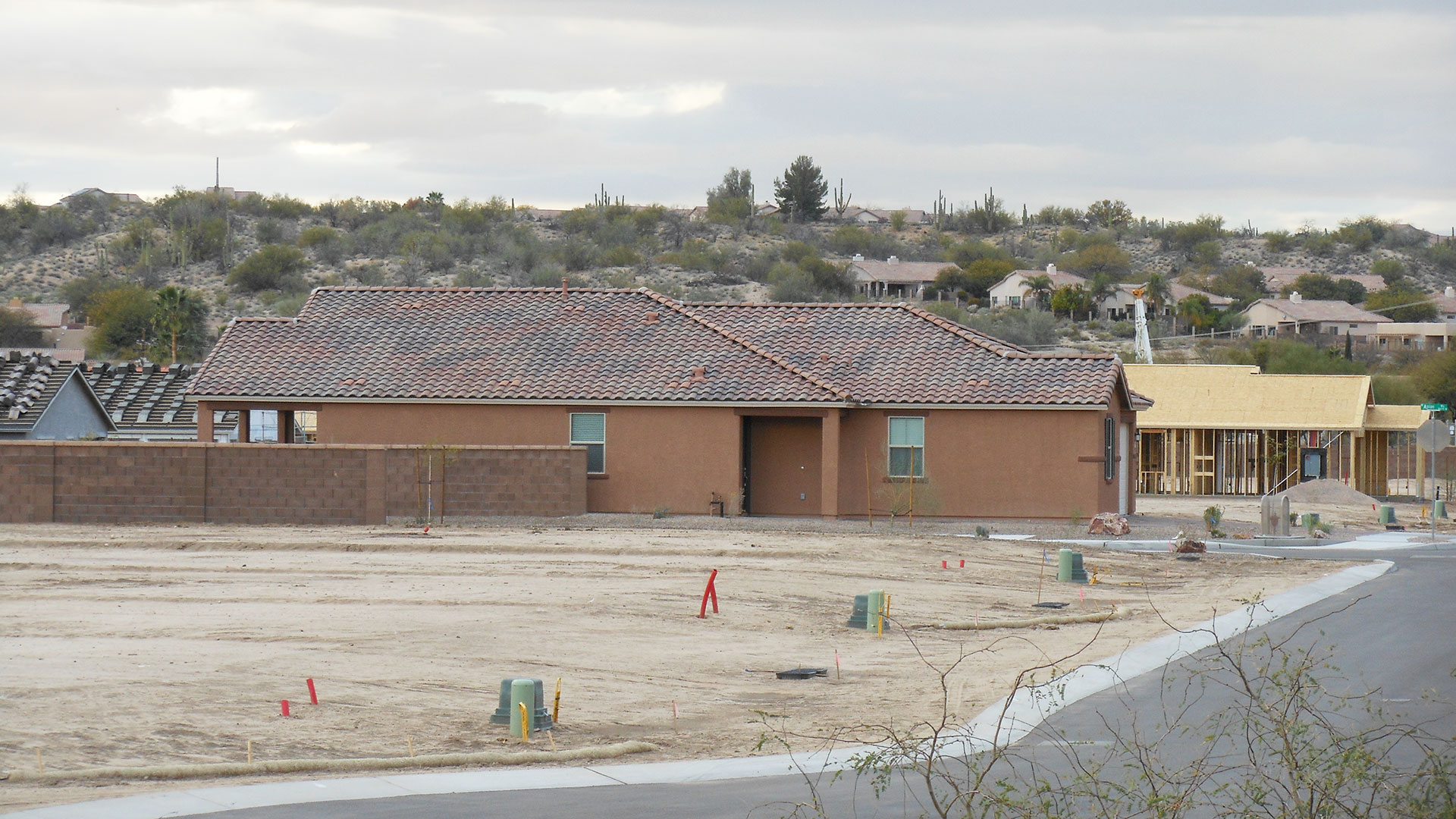 New homes and new home construction on Tucson's northwest side. February 2018
C Greer
New Census estimates show that growth in the Tucson metro area is strongest outside of city limits.
Estimates show Pima County's population has grown by 41,000 since the last census was taken in 2010. The number of people living within Tucson city limits grew by less than 12,000. More than half of those living in the metro area live within the city limits.
The town of Marana added 10,000 people from 2010-2017, representing a 29 percent increase in population.
The other town bordering Tucson's northwest side, Oro Valley, added 3,300 people, an 8 percent growth rate.
To the south, Sahuarita grew by 3,700, a 15 percent growth rate.
Unincorporated parts of the county added 12,00 people, a 3.5 percent growth rate.
Rural areas bordering the Tucson metro area continue to shrink, according to the new Census estimates. The cities and towns of Cochise and Santa Cruz counties mentioned in the data all lost population.